Former Mass. FF to plead guilty to distributing drugs to on-duty firefighters
Joshua Eisnor is facing up to 20 years in prison for distributing oxycodone, suboxone, Klonopin and Adderall to Malden Fire Department members
---
Kiernan Dunlop
masslive.com
MALDEN, Mass. — A former Malden firefighter is facing up to 20 years in prison for distributing controlled substances like oxycodone, suboxone, Klonopin and Adderall to his fellow Malden firefighters both when they were on and off-duty, according to court documents.
Joshua Eisnor, 43, of North Reading has agreed to plead guilty to charges of conspiracy to distribute and to possess with intent to distribute controlled substances, according to United States Attorney Rachael Rollins.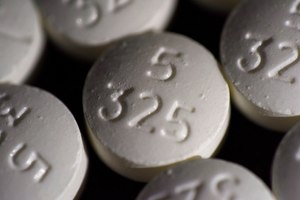 While he was working for the Malden Fire Department, Eisnor gave controlled substances to other Malden firefighters both while they were working shifts and off-duty in exchange for cash and other controlled substances, according to court documents.
He distributed the controlled substances from at least 2017 through or about December 2021. Some of the exchanges happened in the Malden Fire Department building where Eisnor was assigned, court documents said.
Rollin's office referred to Eisnor as a "former" firefighter but the circumstances around when and why he left the department are unclear.
Malden fire officials did not immediately respond to a request for comment.
Eisnor is scheduled to plead guilty to the charges against him on June 23, according to Rollins.
He faces a maximum sentence of 20 years in prison and five years of supervised release. He could also be fined up to $500,000.
___
©2022 Advance Local Media LLC
McClatchy-Tribune News Service