Public health sectors need teamwork to address Ebola concerns
As with any emergency operations strategy, flexibility and adaptability are essential for an effective response
---
By Anthony S. Mangeri
American Military University
On October 8, Thomas Eric Duncan, the first person ever diagnosed with Ebola in the United States, died at Texas Health Presbyterian Hospital in Dallas where he was being treated. This first case of Ebola Virus Disease (EVD) being diagnosed in the U.S. reinforces the need for a comprehensive approach to community preparedness that includes public health, healthcare, and emergency management.
This case illustrates the need to reinforce and strengthen our approach. The hospital initially failed to identify Duncan as a potential Ebola victim, delaying the notice to public health authorities.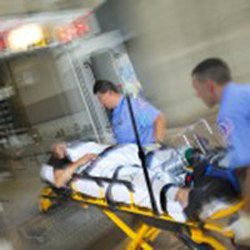 Upon confirmation of Ebola, the public health system's emergency preparedness and response protocols went into effect. Public health agencies implemented long-exercised response strategies to mitigate the threat to the community by tracking down and quarantining (as necessary) the more than 100 people who may have come into contact with Duncan.
Full story: Visit the In Public Safety blog