Family seeks recognition for FDNY captain who died after 1943 blaze
The family of Capt. Hans Meister, who died days after battling a five-alarm warehouse blaze, plans to ask a judge to compel the FDNY to add his name to its Brooklyn memorial wall
---
By Laura French
NEW YORK — The family of an FDNY fire captain who died in 1943, days after battling a five-alarm blaze, is planning to go to court to compel the department to recognize his death as a line-of-duty death. 
FDNY Fire Capt. Hans Meister's relatives say he developed a "nasty cough" the day after fighting the aggressive warehouse fire on Oct. 8, 1943, and that his condition worsened until he ultimately died five days later, according to the New York Post. He was 52 years old and a 23-year fire service veteran.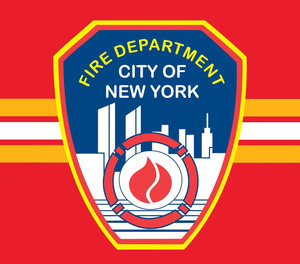 Meister's death certificate states that his death was caused by a heart condition, but the family's lawyer said no autopsy or official investigations were conducted. The family asserts that Meister died from acute respiratory distress syndrome as a result of inhaling smoke while fighting the blaze days prior.
The family is preparing to file a petition in Kings County Supreme Court for a judge to compel the FDNY to officially recognize Meister's death as a line-of-duty death and add his name to the memorial wall at the department's Brooklyn headquarters. 
Richard Meister, Hans Meister's grandson, said he previously requested that the name be added in 1997, but the department rejected his request. 
The FDNY said in a statement that "line of duty determination is made at the time of death," according to the New York Post, but that the department would review the issue if new information was provided. 
In 1998, Richard Meister partnered with the Uniformed Fire Officers Association to create the John Henry (Hans) Meister Scholarship in his grandfather's name, which supports the education of children and grandchildren of fallen FDNY members.