Fire service icon Alan Brunacini dies
Alan Brunacini held every sworn position in the Phoenix Fire Department and was the pioneer of NFPA 1500
---
By FireRescue1 Staff
PHOENIX — Fire service icon and former Phoenix Fire Chief Alan Brunacini died Sunday.
AZ Family reported that Brunacini, also known as Chief Bruno, joined the Phoenix Fire Department in 1958 and held every sworn position in the department. He was chief from 1978 until 2006, when he retired.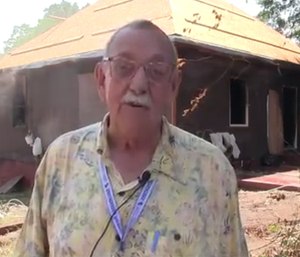 Brunacini co-authored nine books about the fire service, and was the pioneer of NFPA 1500 – the current standard on firefighter safety.
"His relentless focus on firefighter safety and customer service are the hallmarks of the modern day fire service," current Phoenix Fire Chief Kara Kalkbrenner said. "Chief Brunacini's impact on the fire industry is impossible to quantify and our brothers and sisters around the world grieve for his family."
Funeral arrangements are pending.
It is with profound grief that the Brunacini family advises of the untimely passing of Chief Brunacini. Arrangements are pending

— Chief Alan Brunacini (@ChiefBruno) October 15, 2017
Saddened by loss of former @PHXFire Chief Alan Brunacini. He made customer service a priority & changed entire profession for the better.

— Greg Stanton (@MayorStanton) October 15, 2017
Sad day for US fire service: Alan Brunacini has passed. He will be missed. RIP, Chief, we'll take it from here. Box 5-5-5-5. @ICC_GR

— ICC Fire (@IccFire) October 16, 2017