Hundreds gather to honor former firefighter who died saving others from fire
John Heller, who died after saving his fiancé and four nephews from an apartment fire, was honored by more than 300 community members
---
By Whitney Bashaw
The Daily Star
ONEONTA, N.Y. — A final act of bravery was honored by the community at the funeral service for John D. Heller, 38, with more than 300 people filling the atrium of Foothills Performing Arts and Civic Center on Friday.
Heller, a former Oneonta fire fighter, died Saturday, Dec. 29 after saving his fiancee, Amber Roe, and his four young nephews from a fire that consumed his third-floor apartment on 5 Walling Ave. in Oneonta.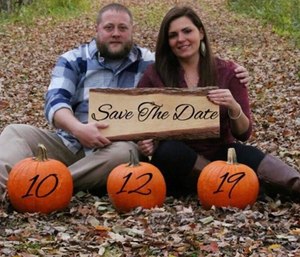 The atrium was flanked by police officers, firefighters and state troopers. Members of the community, family, friends, colleagues and students filled the seats and gathered standing when there no more room.
Judith A. Thistle, who said she has known the family for a "very long time," officiated the ceremony, which lasted an hour and half. In that time, a picture of Heller emerged as an empathetic and devoted person.
Throughout the service Heller was referred to as "loving," "brave" and "heroic."
Thistle shared a story about Heller and his brother Michael as teenagers breaking a lamp and painstakingly finding the pieces and gluing it back together, something he would continue to do throughout his life, an example of his care.
From the seats, Roe said that he glued a bowl back together
"It still holds milk," she said.
Kathleen Feeney, a coworker of Heller's at Oneonta Job Corps Academy, spoke of his time as a residential adviser and later a supervisor, describing Heller as a "role model."
"Not just for the students on his dorm but for all of students and staff," she said. "He was the calm in the storm always."
He initially turned down the job of supervisor, Feeney recounted, because he loved working directly with the students, but it was "made for him."
Feeney also shared the condolences of several Job Corps students, some of which made the trip back to Oneonta to attend the services.
The previous night, a crowd spilled out of Bookhout Funeral Home in Oneonta for hours as a constant procession of people came to offer support to Heller's family at the calling hours.
State Sen. James Seward, R-Milford, attended the remembrance, honoring the memory of Heller by presenting the Heller family with a New York State Liberty Medal and said a commendation would be made on the Senate floor so Heller would be "a permanent part of New York state's record and history."
"His actions were nothing short of remarkable," Seward said.
"How many will be able to say you're very last moments were an act of love and a gift?" Erika Heller, his sister-in-law and mother to the four boys, said through tears. "He lived each day with integrity, a sense of adventure and compassion for others."
She added: "My boys will always know that superheroes don't wear capes: they wear Michigan T-shirts and big fuzzy beards."
Roe, his fiancee, spoke of how they met at her first day working at Job Corps, how "he was the one that made me smile everyday."
"He saved my life for five years," she said before reading a poem about her love and her loss.
McClatchy-Tribune News Service