Sights and sounds from National Fallen Firefighters Memorial Weekend 2022
Thousands attended events to honor firefighters who died in the line of duty in 2021
---
By FireRescue1 Staff
EMMITSBURG, Md. — Thousands attended the 41st annual National Fallen Firefighters Memorial Weekend in Emmitsburg this weekend to honor the firefighters who died in the line of duty during the previous year.
Leading into the Memorial weekend, on Thursday, Sept. 29, leaders of the Congressional Fire Services Caucus presented 148 American flags flown over the U.S. Capitol to the National Fallen Firefighters Foundation.
Saturday was Family Day, with small group sessions, family activities, a vigil in the National Fallen Firefighters Memorial Chapel, and a candlelight service. Watch the candlelight service here:
Thousands attended Sunday's memorial service to honor fallen firefighters.
FireRescue1 Editorial board member Fire Chief John Buckman shared the following photos from Memorial Weekend Events.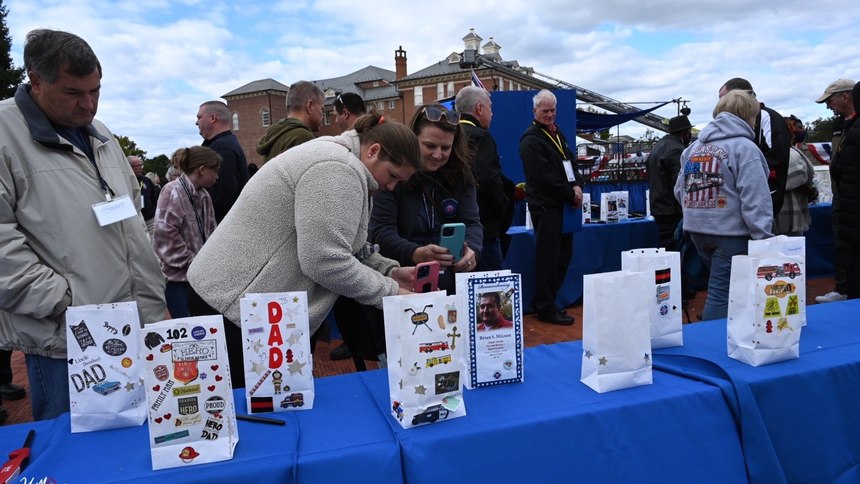 Families arrive at the NFFF Memorial Weekend. (Photo/John M. Buckman III)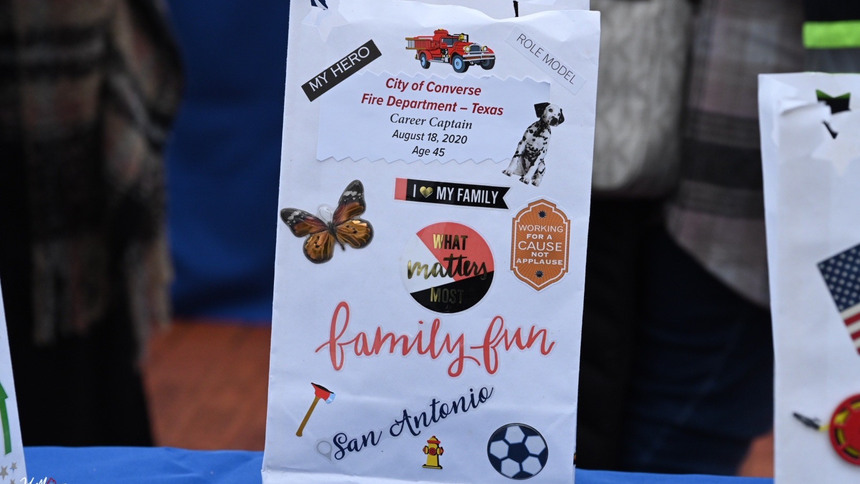 Luminaria show the names of fallen firefighters. (Photo/John M. Buckman III)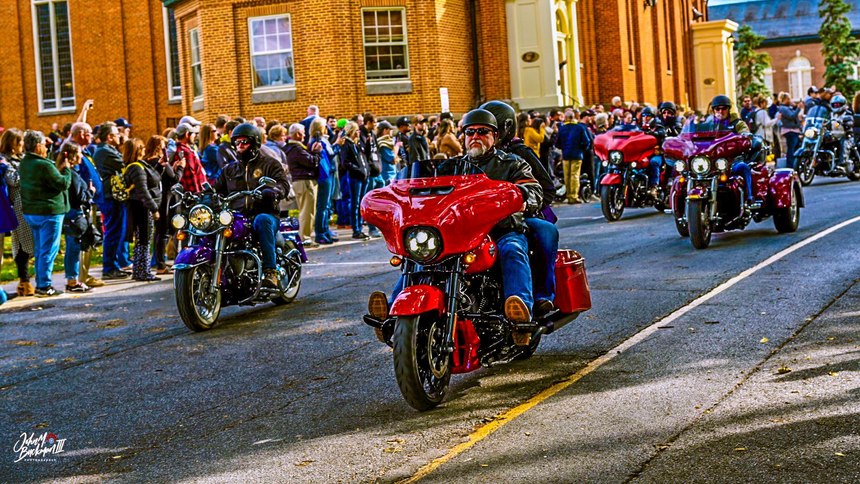 Red Helmet Motorcycles drive through Emmitsburg. (Photo/John M. Buckman III)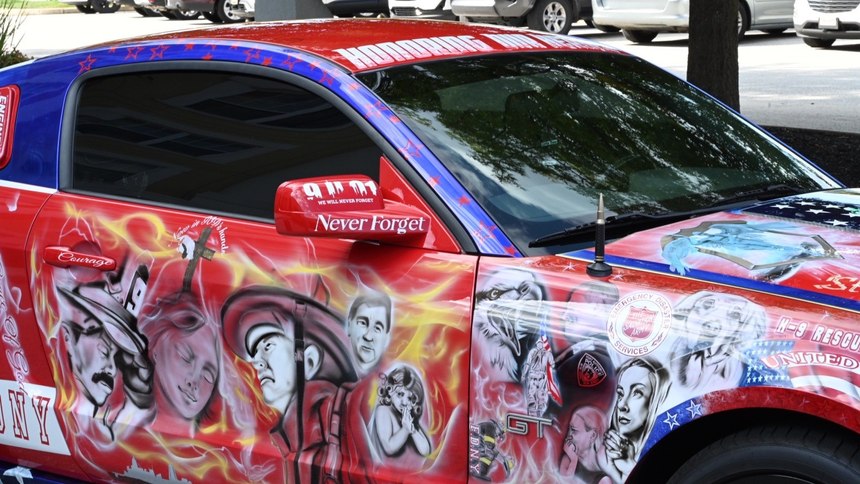 The 9/11 Mustang Memorial. (Photo/John M. Buckman III)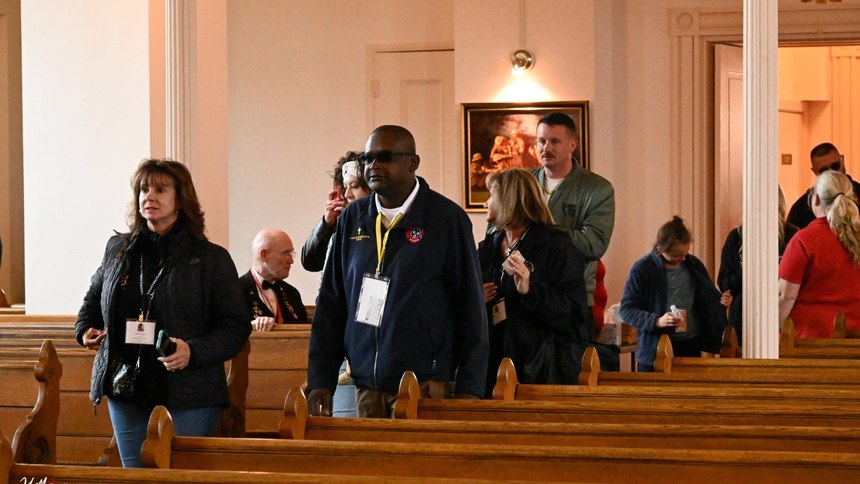 Families light candles to honor loved ones at the chapel. (Photo/John M. Buckman III)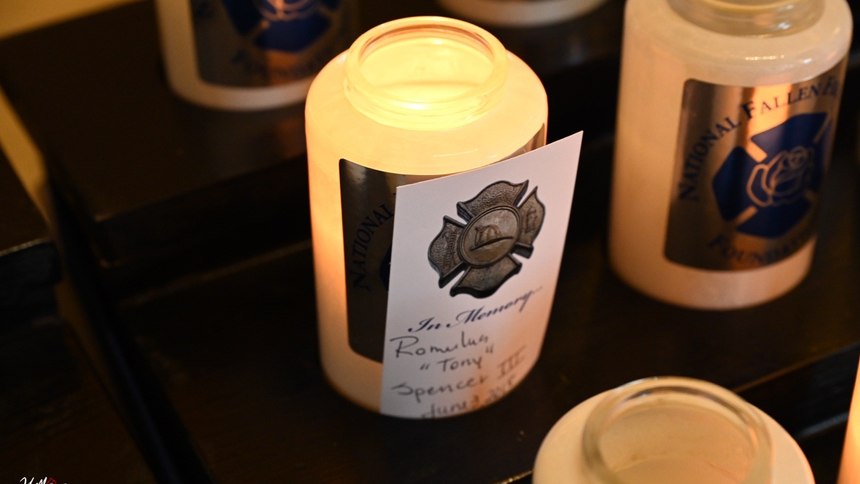 Families light candles to honor loved ones at the chapel. (Photo/John M. Buckman III)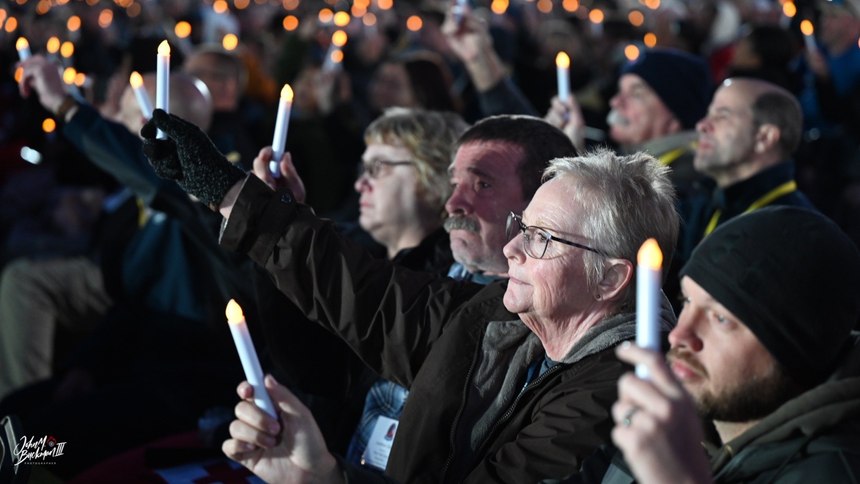 Saturday's candlelight vigil. (Photo/John M. Buckman III)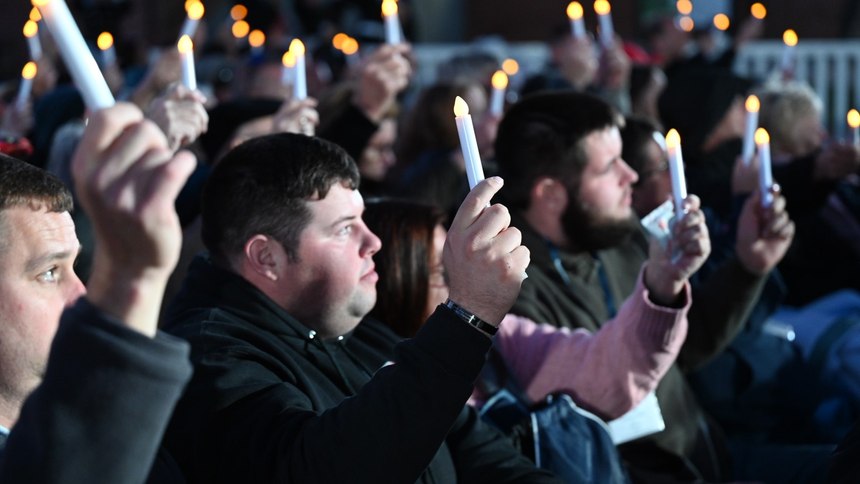 Saturday's candlelight vigil. (Photo/John M. Buckman III)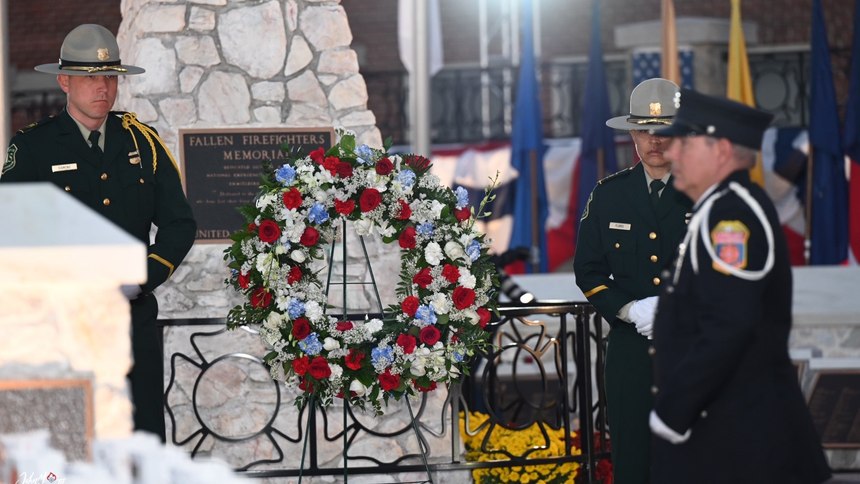 Laying the presidential wreath. (Photo/John M. Buckman III)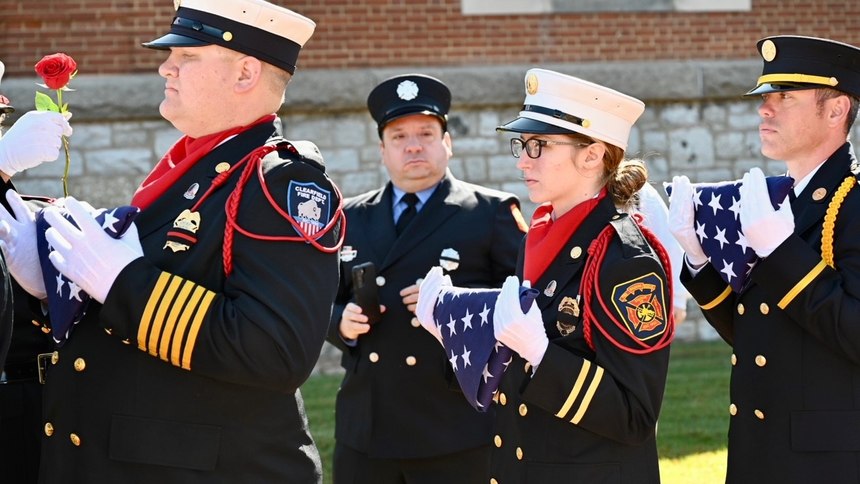 Flag-bearers at Sunday's memorial service. (Photo/John M. Buckman III)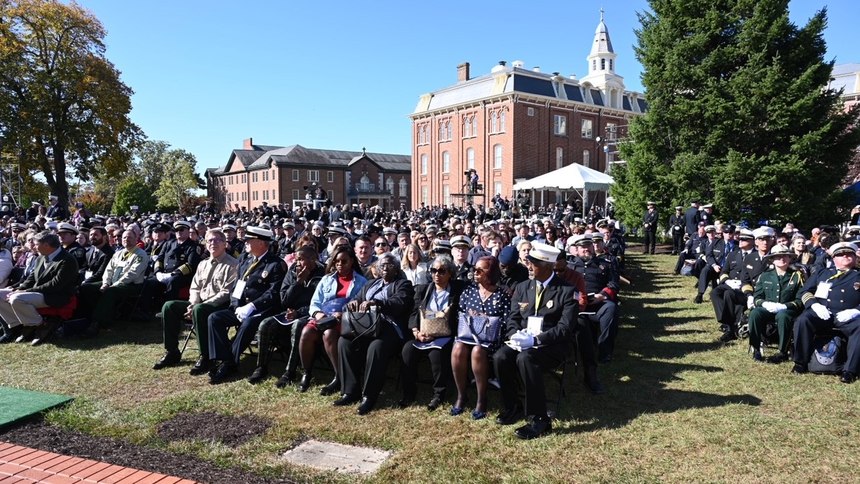 Thousands attended Sunday's memorial service. (Photo/John M. Buckman III)