Texas school named after fallen firefighter
Anne Sullivan and three other firefighters were killed while battling a motel blaze in 2013
---
FORT BEND COUNTY, Texas — A new elementary school has been named after a firefighter who was killed in one of the deadliest fires the Houston Fire Department has handled. 
Anne Sullivan and three other firefighters were killed May 31, 2013 while battling a blaze at an old Southwest Inn. 
The school, located in an area where Sullivan grew up, also put up a mural of the fallen firefighter, reported KHOU.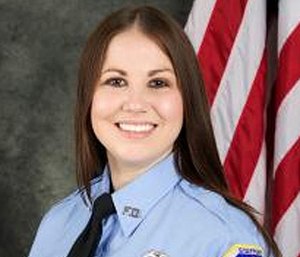 Sullivan's mother, Mary Sullivan, pushed to have her daughter's memory honored by writing a four-page letter and request to the county school district. 
"It was like the first time I could breathe since Anne died," Sullivan said. "It was my responsibility, I feel, to make sure that her legacy is carried on."
The school will open Fall of 2016.