Memorial park opens at site of nightclub fire where 100 died
The service will feature music, as well as a reading of the names of each of the victims
---
Associated Press
WEST WARWICK, R.I. — A memorial park is opening at the site of a 2003 nightclub fire in Rhode Island that killed 100 people.
A Sunday ceremony will officially open the memorial to The Station nightclub fire in West Warwick. Hundreds of people are expected.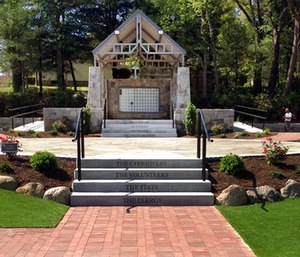 The blaze began when pyrotechnics for the rock band Great White ignited flammable foam installed as soundproofing. More than 200 people were injured.
The service will feature music, as well as a reading of the names of each of the victims.
The park includes individual granite markers for each victim, as well as a timeline of important events before and after the fire.
Officials including Gov. Gina Raimondo, former Gov. Don Carciei and members of the state's congressional delegation plan to attend.