'Other adults' at the ready: We look to our members to step up in times of crisis
Following a major event, leaders and members alike must fill in for our brothers and sisters who need time to grieve and recover
---
Our hearts continue to ache for the men and women of the Baltimore City Fire Department and the families and friends of the fallen firefighters. We grieve alongside all the fire departments and families across the country that have lost a member, a loved one in the line of duty. And this month, as we face a higher-than-average number of LODDs, we grieve even more.
Firefighting is an inherently dangerous profession, and death comes with the territory. (This assertion should not be construed to mean that death is inevitable in our line of work.) But no matter how the LODD occurs, it seems there are always those ready to critique the situation. Then comes the pushback.
"Let them grieve" is a common refrain – one that we should heed – from one of the "adults in the room." It's at times like this that we need those adults to remind us that the last thing the affected departments and families need right now is arm-chair quarterbacking. Unfortunately, emergencies don't care who is speaking up, and this early time of reflection will leave us more vulnerable than ever.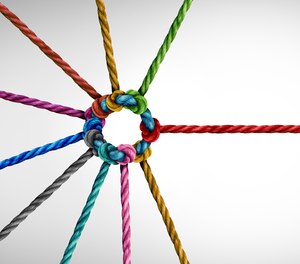 Step up and support
Following a traumatic incident, we will always need to deal with the human factor and the emotions, but we cannot sacrifice our level of readiness in the process. In fact, our awareness should be amplified and refined after every traumatic incident. We are all familiar with our 360-degree scene size-up. We need to apply the same principle to our department operations after a major incident – a constant state of readiness, aware of gaps to fill and roles to support.
While recognizing that we are not robots, there must be other adults in the room who can step up and fill in for our brothers and sisters who need time to grieve and recover. Grieving and being prepared will not be independent opportunities of expression but will be interdependent opportunities for growth.
After significant events, there's always going to be the members who need to take time away – those who aren't going to be able to swivel back to emergencies right away. That's healthy and OK. We need to look out for each other, giving them space to take this time. Our "other adults in the room" are the ones to make sure this happens. Offer compassion and assistance where you can in the immediate, but offer critical analysis when the time is right.
The time to talk
Following a major incident, there will need to be discussion, analysis and review. All of us need to recognize the need for a platform that allows members to offer professional and valid observations toward improvement. Chiefs and officers – the presumed other adults in the room – need to foster an atmosphere of positive growth that embraces caring, understanding and learning.
Timing is always a battle. For some, there's never a "good time" for critical analysis. But the adults have a responsibility to make sure both the positive and not-so-positive reflections are part of the discussion, tempered with respect and facts as opposed to anger and opinion. And when it's time to discuss, instead of latching on to the sound bites that trigger anger, I challenge you to listen and consider the entire message. If appropriately prepared, the message should craft a professional critique with compassion and care. The intention should always work toward a safer environment for us all.
The opportunity of today
At the end of the day, we are a professional service industry that provides, well, service. Part of being an adult is understanding that we ALL make mistakes; we all have pasts and have likely made choices we regret. But at the end of the day, our challenge is to be the adult in the room and take the opportunity of today to be better than we were yesterday.