Dallas firefighter among victims killed in NYC helicopter crash
Firefighter Brian McDaniel was identified as one of the victims who was killed when a helicopter crashed into the East River
---
By FireRescue1 Staff
NEW YORK — A firefighter was identified as one of the victims of a fatal helicopter crash Sunday night.
NBC DFW reported that Dallas Fire-Rescue firefighter Brian McDaniel, 26, was one of the victims that were killed when a tourist helicopter crashed into the East River in New York City.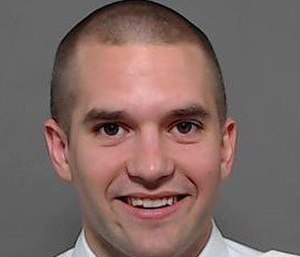 The five passengers were pulled from the helicopter by a dive team after becoming trapped when the chopper overturned in the water.
Dallas Fire-Rescue spokesperson Jason Evans said McDaniel was about to celebrate his two-year anniversary with the department.
"Despite his short tenure, hearts are heavy with grief as we not only try to come to grips with his loss departmentally; but to also be there in every way that we can for his family," Evans said.
At the time of the incident, McDaniel was visiting his longtime friend, Trevor Cadigan, who also died in the crash.