Texas firefighter dies from injuries in motorcycle crash
Mike Degering, who crashed his motorcycle in Colorado several weeks ago, died at the hospital as a result of his injuries
---
ABILENE, Texas — A firefighter who was hurt in a motorcycle crash died Thursday from his injuries.
KTXS reported that Abilene Fire Department Firefighter Mike Degering had been flown to an Abilene hospital Wednesday to finish recovering from a motorcycle crash in Colorado that occurred nearly three weeks ago.
Degering succumbed to his injuries Thursday, according to Abilene Fire Chief Cande Flores.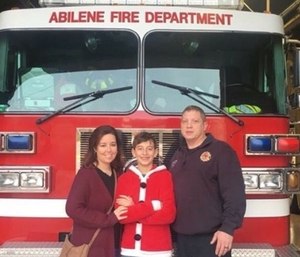 At the time of the crash, Degering had been on his way to the Fallen Firefighter Memorial in Colorado Springs.
Click here to donate to a GoFundMe page that was created to help with hospital bills.