Date change announced for FDIC International
The conference will be held two weeks earlier than previously scheduled, organizers announced
---
By Laura French
INDIANAPOLIS — Organizers have announced new dates for the FDIC International conference, which is scheduled to take place in August of this year. 
The conference was pushed forward by two weeks and is now set for August 2-7, 2021 at the Indiana Convention Center & Lucas Oil Stadium in Indianapolis, according to an announcement by Clarion Events.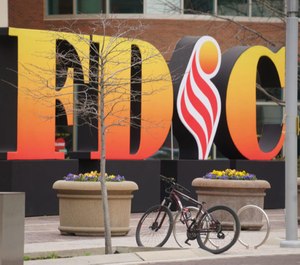 "Recently the Indiana Convention Center presented us with this opportunity to move FDIC International two weeks earlier. After speaking to many of our community members and partners over the past few days, we agreed this move is appropriate," Clarion Events Fire & Rescue Group Senior Vice President Eric Schlett said in a statement. 
Schlett said the date change means more hotels will be available in the area and the event will have access to the full convention center due to no other events taking place at the same time. 
The conference was previously postponed due to COVID-19, having previously been scheduled for April 19-25, 2020.