What's happening at FDIC 2023?
From complimentary cancer screenings to live-fire training tower virtual tours, check out these product-related special events planned for the annual gathering
---
By FireRescue1 Staff
INDIANAPOLIS — FDIC 2023 kicked off on Monday as firefighters and fire service leaders poured into Indianapolis, ready to take in the sights on the exhibit floor and learn something new in the educational sessions. With more than 800 vendors signed up for the event, there is no shortage of activities this week.
Check out the latest news and analysis in FireRescue1's FDIC Resource Center and watch our YouTube page for news and video from the exhibit hall floor. See what product-related events are open to participants below.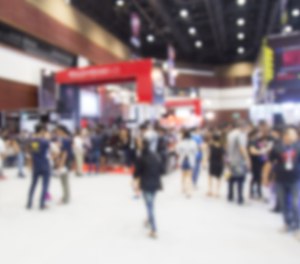 ---
Attending FDIC? Get a free skin cancer screening in 10 minutes
A board-certified dermatologist will be on hand to perform the exams in a private location as part of a FEMA-funded cancer awareness campaign
WESTBOROUGH, Mass. — First responders attending FDIC 2023 are eligible to receive a free skin cancer screening as part of a collaborative cancer awareness campaign.
A board-certified dermatologist will conduct the individual screenings from April 27-29 in Rooms 1 & 2 at Lucas Oil Stadium. The appointment should take no longer than 10 minutes, and patients will receive follow-up instructions if anything concerning is discovered.
Online registration is closed; however, walk-ins are welcome during the following hours:
Thursday, April 27: 10 a.m. to 5 p.m.
Friday, April 28: 9 a.m. to 5 p.m.
Saturday, April 29: 9 a.m. to 1 p.m.
The FEMA-funded event is facilitated by the Firefighter Cancer Support Network, DetecTogether and the Center for Fire, Rescue & EMS Health Research.
"Just like a fire, response time to cancer matters, so take advantage of this potentially life-saving opportunity without delay," Kate McCarthy, manager for DetecTogether's First Responder Program, said.
---
3M Scott Fire & Safety sponsors multiple special events at FDIC
The group's goal is to support key training initiatives, including hands-on training (HOT) evolutions, as well as support firefighter safety solutions
MONROE, N.C. — 3M Scott Fire & Safety, part of 3M's Personal Safety Division, is sponsoring several special events as part of the FDIC 2023 gathering.
Aimed at supporting key firefighter training initiatives, the group is providing gear for event participants and to support fundraising efforts. The events include:
H.O.T. Evolutions. 3M Scott Fire & Safety will again be the official SCBA sponsor for FDIC H.O.T. evolutions, providing 3M™ Scott™ Air-Pak™ X3 Pro SCBA and other resources to participants. Firefighters from across the U.S. and other countries will participate in two days of extensive training evolutions, where they are exposed to the latest technology and techniques in the fire service.
The HEAT. This is a multi-vendor, multi-track exhibition that features the latest technology in PPE, SCBA, apparatus, and training props. 3M Scott Fire & Safety will provide Air-Pak X3 Pro SCBA for the instructors to use while demonstrating multiple exhibits.
Firefighter Challenge. The Firefighter Challenge returns to FDIC 2023 with a new look and feel, and a familiar face. 3M Scott Fire & Safety returns as the official SCBA partner and will provide Air-Pak X3 Pro SCBA for all competitors as they test their skills on an obstacle course.
9/11 Memorial Stair Climb. 3M Scott Fire & Safety will provide SCBA to those participating in the memorial event as a tribute to their fallen brothers and sisters. Proceeds from the event help support the National Fallen Firefighters Foundation.
Stop, Drop, Rock 'n' Roll. 3M Personal Safety Division is donating 3M™ Scott™ thermal imagers and 3M™ PELTOR™ electronic earplugs for a silent auction. Proceeds from the event help support the National Fallen Firefighters Foundation.
For more information, visit the 3M Scott booth #2422 at FDIC or view the 3M Scott website for more information.
---
Fire Facilities Inc. to offer 3-D tours of 4-story tower, burn room annex at FDIC
The virtual tours are part of the first phase of the company's Immersive Experience program, which will roll out new features throughout 2023
SUN PRAIRIE, Wis. — FDIC 2023 attendees will have the opportunity to experience a virtual tour of Fire Facilities Inc.'s Commissioner training structure and burn room annex while walking the exhibit floor this week, the company announced.
The tours are part of the first phase of Fire Facilities Inc.'s Immersive Experience, with the goal of giving firefighters an inside look at the company's offerings as a manufacturer of steel live fire training towers, burn rooms and mobile training units.
"Imagine being in a burn room on screen. The tour will permit you to ignite the fire and understand the capabilities of the room space. The overall experience will help people who are looking to purchase, maintain and understand the workings of Fire Facilities training structures," Cam Swainson-Whaanga, founder and CEO with Glims Learning, developer of the Afed Limited digital program for Fire Facilities, said in a press release. "This is just the beginning stages of development for this interactive program."
For more information about Fire Facilities Inc.'s virtual tours, visit the company's FDIC booth #5739 this week.