Fire destroys NY volunteer firefighter's home
Ross and Kelly Phoenix and their extended family escaped the blaze with no injuries
---
By Claire Hughes
Times Union
NASSAU, N.Y. — A home that caught fire in this Rensselaer County village Saturday belonged to a couple known for volunteering as a firefighter and emergency medical responder.
Ross and Kelly Phoenix and their extended family, including two grandchildren ages 3 and 8, survived the fire at 15 Maple Ave. with no lingering medical issues, but lost a 4-month-old kitten, according to Kelly Phoenix. Three dogs escaped with the couple's family members, which also included Kelly's two sons and their partners.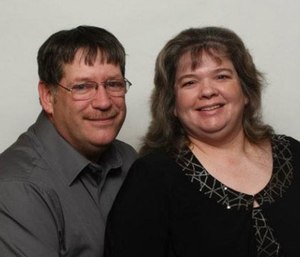 Ross Phoenix, 55, who is a volunteer firefighter and current president of the Nassau Hose Co. No. 1, previously served as chief of the Nassau Ambulance Co. Kelly Phoenix, 53, used to volunteer with the ambulance company, as well.
A GoFundMe account has been established to help the family with expenses.
The fire started around noon Saturday with an electrical problem in the basement of the 1,800-square-foot, two-story Cape Cod house, Kelly Phoenix said. Because of his experience, Ross Phoenix knew to call in a second alarm immediately, which brought more emergency vehicles to the house, Kelly Phoenix said.
EMTs originally detected high carbon-monoxide levels in her 3-year-old grandson, Phoenix said, but he recovered quickly after being given oxygen at the hospital.
All eight members of the family are staying with Kelly Phoenix's daughter in East Schodack until they can find a temporary residence that will allow them to keep their dogs.
The family had good homeowners insurance, but does not know yet what repairing the house will cost them or how long it will take, Kelly Phoenix said. Though the outside of the home is mostly intact, the interior was destroyed, she said.
Copyright 2017 Times Union
All Rights Reserved