$80K settlement reached in NJ captain's retaliation case
The captain filed a suit alleging the former fire chief harassed him and that the city did not properly address his complaint
---
By FireRescue1 Staff
PATERSON, N.J. — A New Jersey city fire captain will receive $80,000 after settling his lawsuit alleging retaliation by a former fire chief.
Paterson Fire Captain Salvatore Brigati said in his suit that he faced an "escalating level of retaliation and harassment" from former Chief Michael Postorino between 2006 and 2017, according to the Paterson Times.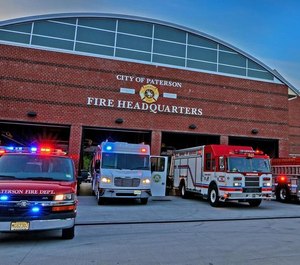 Brigati alleged the mistreatment began after he refused to sell Postorino a property at a reduced price and declined to join the chief's cabinet-installation business.
The suit states the captain was given "undesirable assignments" and "transferred to undesirable positions and shifts," and that the chief "regularly screamed" at him.
Brigati said the retaliation continued when he filed a complaint with an affirmative action officer. He alleged the city "did not conduct a good faith, thorough investigation" of the complaint and denied multiple requests for a transfer.
In 2018, a judge dismissed allegations by Brigati that his civil rights and the New Jersey Conscientious Employee Protection Act were violated.
The Paterson City Council voted 6-1 on Tuesday to settle the suit.