Minn. town mourns death of longtime fire chief
Larry Bushey, who served in the Duluth Fire Department for 32 years, died at the age of 85
---
By Tom Olsen
Duluth News Tribune
DULUTH, Minn. — In nearly a decade as chief, Larry Bushey led the Duluth Fire Department through a turbulent period that saw much strife at City Hall.
Over years of budget cuts, his department lost a total of 12 firefighter positions and eliminated a rescue squad based in the West End neighborhood. At the same time, Bushey sought to usher in modern training and equipment to keep his staff safe on dangerous calls.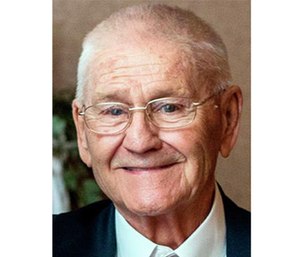 "He had a lot of issues to deal with," said son Bryan Bushey, who also went on to become fire chief. "He was just a guy who was very great under pressure. He handled the stress of that job very well and never brought it home to his family. I have tremendous respect for how he handled the job and how dedicated he was to the fire department."
Larry Bushey, a lifelong Duluthian who served in the department for 32 years, died Friday at St. Luke's hospital. He was 85.
Bushey joined the fire department in the early 1960s, at a time when "they gave us rubber coats, boots and a helmet and put us to work," he recalled in a later interview. He became the city's fire marshal in 1976, serving in that role until Mayor John Fedo appointed him chief in 1984.
While navigating the budget cuts, Bushey admitted that he never had much interest in politics, choosing to focus on running a more efficient department. In a 1993 retirement story, he told the News Tribune that he was proud of his tenure and the emphasis that had been placed on safety over the course of his career.
"We've got one of the best departments in the country for one our size," he said at the time. "I hope that, in some way, I've done my best to make this a better department."
His legacy extended to his personal life, with sons Bryan and Brad both following in his footsteps.
Bryan spent more than 30 years with the Duluth Fire Department, including nine years as deputy chief. He capped his career with an eight-month stint as chief before retiring in 2015.
"He wasn't the type of person that would have pushed me," Bryan Bushey said of his father. "He wanted us to do what we wanted to do with our lives. He was big on education and wanted us to get college degrees. But I think from the day he started on the fire department — back to my first memories — I knew I wanted to do that. I greatly admired what he did and greatly admired the profession."
Scott Lyons became Duluth's police chief near the end of Bushey's tenure as fire chief. The two men quickly got to work on a number of public safety issues.
"He took me under his wing early on, and taught me a lot of things about budgets and how they work," Lyons recalled. "I called him a lot for advice. I had a tremendous amount of respect for him."
A study was commissioned at the time to determine whether the police and fire departments should be combined under one umbrella. While that idea was nixed, Lyons said it did help facilitate a good working relationship.
"One of the things both of us wanted to do was bring the two departments closer," he said. "I have nothing bad to say about Larry. He was an honorable man; very principled in what he believed. You couldn't ask for a nicer person or a better leader."
McClatchy-Tribune News Service