Veteran Pa. volunteer fire chief dies
Chief Larry Glass, who served as chief for 11 years, first joined the department as a junior firefighter in 1974
---
WTAE.com
PLUM, Pa. — Chief Larry Glass of the Holiday Park Volunteer Fire Department in Plum passed away over the weekend. He served the community for over two decades.
The officers and members of the Holiday Park Volunteer Fire Department regret to announce the passing of our Chief, Larry Glass, on Saturday, January 24.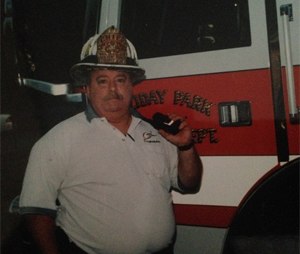 Chief Glass first joined the fire service at Holiday Park VFD as a Junior Member in 1974. He also joined Monroeville #4 in 1977 and served both departments until 1982. That year, he left Pennsylvania to become a paid firefighter/medic for Port St. Lucie County in Florida. He worked through the ranks before retiring as acting battalion Chief in January of 2000.  In February 2000, he returned to his hometown and rejoined Holiday Park VFD. Larry went on to earn his life membership and has served as Chief for 11 years.
Full story: Local fire department chief from Plum passes away