Tenn. community holds fundraising event for injured EMT
EMT Brannon Wilkerson was in a serious car accident in April that left him on short-term disability after he suffered multiple injuries
---
By News Staff
DICKSON COUNTY, Tenn. — The Dickson County community gathered over the weekend to raise funds to help with the medical costs for an A-EMT that was in car accident in April.
Brannon Wilkerson was in a serious vehicle crash as he was heading into work at the Nashville Fire Department in April, according to News 4. The accident left him on short-term disability after he suffered multiple injuries, which have required several surgeries and physical therapy sessions.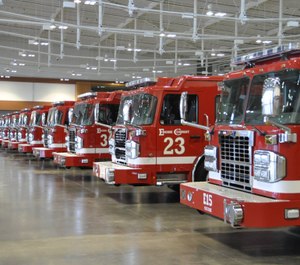 Wilkerson's medical bills are estimated to climb up to $150,000, prompting friends and neighbors to organize a community fundraising event in his honor. The event featured music and games, such as cornhole, and was attended by many.
"He would do the same thing for any of us," Jessica Swanger, a family friend, said of Wilkerson. "He's one of those guys that would give you anything that he had to make sure you didn't go without."
For anyone interested in donating, the Brannon Wilkerson Fund is available at Cornerstone Financial Credit Union.