LODD: 82-year fire veteran dies after response
John Doster, 95, was directing traffic at a warehouse fire when he complained of feeling ill
---
LEVITTOWN, Pa. — A fire police captain died April 2 after he was hospitalized Feb. 25 during a two-alarm warehouse fire.
U.S. Fire Administration reported that John J. Doster, 95, with the Edgely (Pa.) Fire Company #1, complained of not feeling well while on scene of a warehouse fire.
He was directing traffic on a cold evening with much of the main street of the borough closed for fire operations. Shortly after, he went home and within a few hours his condition worsened.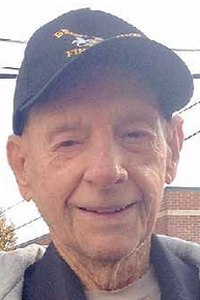 Doster was transported to the hospital for treatment. He succumbed to his illness last Thursday.
Doster was a U.S. Army World War II veteran and recipient of the Purple Heart, Bronze and Silver Star and was the recipient of Chapel of Four Chaplains Award.
His career as a volunteer included being the past chief, past president and lifetime member of the Edgely Fire Company #10. He was an 82-year fire service veteran and was preceded in death by his wife of 41 years.
Viewing will be from 5 to 9 p.m. Thursday at the Edgely Fire Company #10, 1200 Edgely Avenue, Levittown, Pa., and again from 10 to 11 a.m. Friday morning followed by his service at 11 a.m. Interment will be in Sunset Memorial Park in Feasterville-Trevose, Pa.