Africa Fire Mission receives $30k grant from Motorola Solutions Foundation
The award will support firefighter training and PPE in Kenya, Malawi and Zambia
---
By Greg Friese 
CINCINNATI — The Africa Fire Mission, a group of U.S. firefighters who provide firefighter training and equipment to several African nations, is receiving a $30,000 grant to help continue its outreach to train several fire brigades through 2022. 
The grant from the Motorola Solutions Foundation will support hands-on fire training and distribution of PPE turnout gear, which is scheduled for delivery in Kenya, Malawi and Zambia.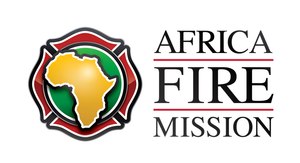 The grant will help support the AFM's November 10-21, 2021, trip to Kenya, as well as four other team trips in 2022. The AFM training staff consists of firefighters who volunteer their time and pay their own expenses to travel to Africa to teach their fellow firefighters the latest techniques in firefighting, rescue and EMS.    
"Africa Fire Mission is grateful to Motorola Solutions Foundations for its continued support of our programs through this grant," said Nancy Moore, Director of Programs for Africa Fire Mission, a 501(c)(3) corporation. "We will be able to continue to impact communities and support firefighters in Africa as they strive to save lives and property." 
The Motorola Solutions Foundation, funded through the Motorola Corporation, awards grants to charitable organizations such as Africa Fire Mission to support three primary areas of focus: first responder programming, technology and engineering education, and programs that blend the two. 
"The Motorola Solutions Foundation aims to partner with organizations that align to our values of accountability, innovation, impact, diversity and inclusion," said Karem Perez, executive director of the Motorola Solutions Foundation. "We are proud to support organizations like Africa Fire Mission that embody these values while driving positive change in their communities."