Pa. VFD upgrades station safety with FEMA federal grant
The department was selected to receive $48,000 from the Federal Emergency Management Agency (FEMA) to eye air quality improvements at the fire hall
---
Tawnya Panizzi
The Tribune-Review
GREENSBURG, Pa. — Sharpsburg Volunteer Fire Department was able to make safety upgrades to the station along Main Street, thanks to a grant from the federal government.
The department was selected to receive $48,000 from the Federal Emergency Management Agency (FEMA) to eye air quality improvements at the fire hall.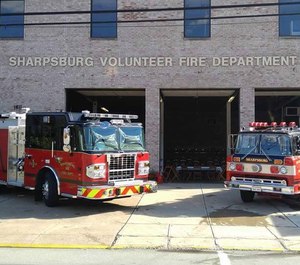 Members installed an exhaust removal system in all four bays of the station, lessening exposure to diesel fumes.
"While our volunteers protect us daily, they need protection too," Mayor Matt Rudzki said. "Exposure to diesel exhaust poses serious health risks to firefighters. The removal system will vent exhaust directly out of the fire station and not into the lungs of our firefighters."
Sharpsburg VFD members serve about 3,500 residents in the borough, along with providing mutual aid to neighboring communities.
Tawnya Panizzi is a Tribune-Review staff writer. You can contact Tawnya at 412-782-2121 x1512, [email protected] or via Twitter .
———
©2019 The Tribune-Review (Greensburg, Pa.)
McClatchy-Tribune News Service