PRESS RELEASE
Short on wall space? GearGrid's Free Standing Tube Wall Structure is the perfect solution
---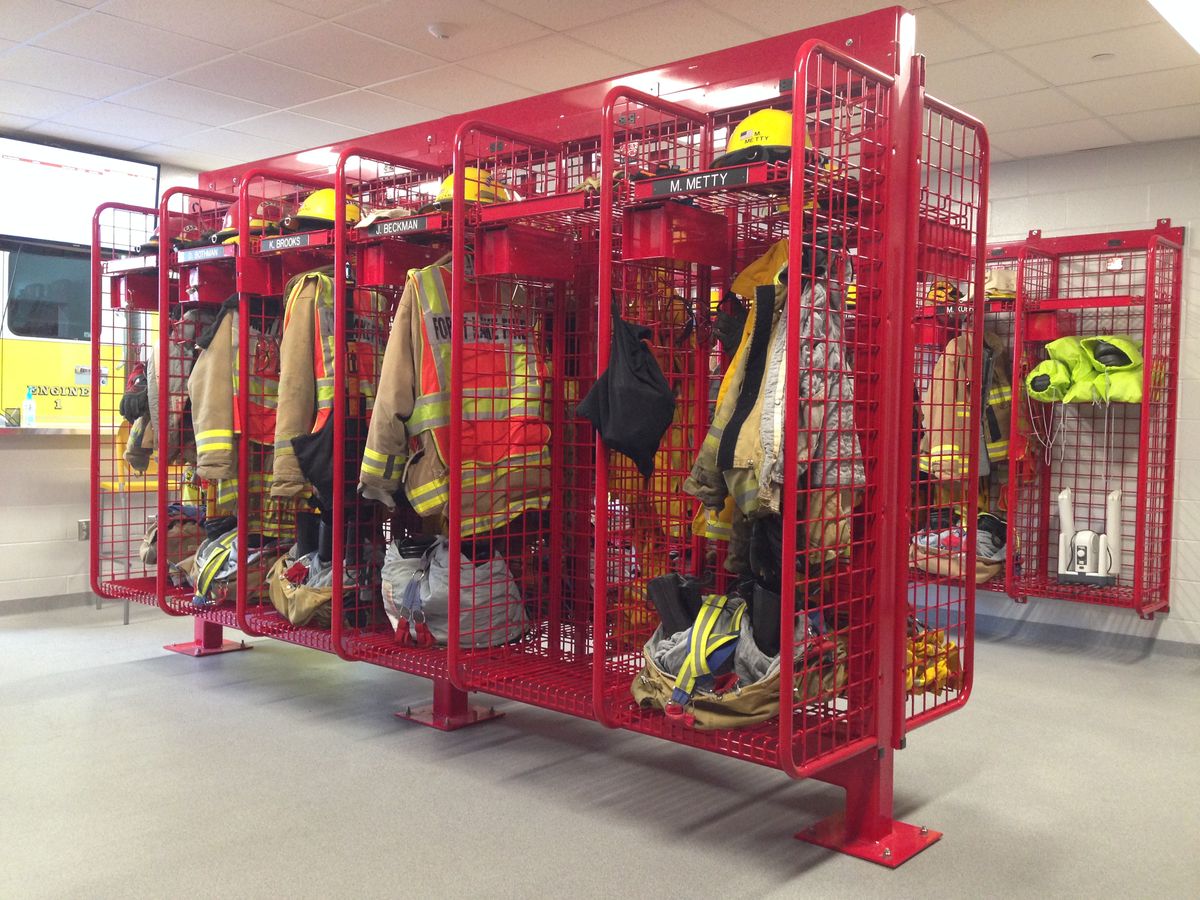 GEARGRID's Free Standing Tube Wall Structure (FSTWS) offers the ideal solution for fire departments with limited wall space. The innovative storage solution provides an additional and alternative mounting option for GEARGRID's Wall Mount Lockers. The FSTWS allows lockers to mount on one or both sides of the structure, and each unit is engineered for your desired layout, locker size and quantity.
GEARGRID's open grid pattern promotes maximum air movement, which minimizes odor build-up and allows damp turnout gear to dry faster. When compared to building a block or framed wall, the FSTWS provides the additional benefits, including reduced cost, improved airflow, and enhanced light flow into the room.
Mount the FSTWS in any open space for fast, easy access to turnout gear and equipment. The system uses heavy-duty floor mounting plates to securely attach the frame structure to the floor in any desired location, while maintaining the benefits of a typical wall mount installation.
For further customization, a selection of seven standard colors are available: red, burgundy, black, white, blue, grey and green. Any of GEARGRID's innovative accessories can be added providing the ultimate solution to your unique storage challenges.
GEARGRID believes you and your fire gear deserve to be protected safe. As a proud American manufacturer, they ensure their storage solutions do just that.
About GEARGRID
GEARGRID is the strongest and most versatile line of storage equipment on the market.
All GEARGRID products are manufactured in Forest Lake, Minnesota at its headquarters and production facility. Today you will find GEARGRID's full line of equipment storage and transport solutions used in stations nationwide and beyond. For more information visit www.geargrid.com or call 1-888-634-6694.

Request more info from GearGrid
Thank You!