Globe introduces athletic turnout gear at FDIC 2015
G-XTREME 3.0 provides unrestricted mobility for even the most athletic firefighter; try it on and see how you like the fit at FDIC booth #2208
---
Globe Manufacturing Company will introduce an evolution in athletic gear for firefighters at FDIC 2015.
The new G-XTREME 3.0 provides unrestricted mobility and comes in shapes that fit each firefighter's body better. And when G-XTREME was first developed, the company went out and asked their customers what they liked, didn't like and what they would change if they could.
"That really drove a great product for us," Rob Freese, senior vice president of marketing at Globe, said. "We did a similar process this time around. We incorporated our customers' comments as best as we could. We took what everybody liked about G-XTREME and made it even better."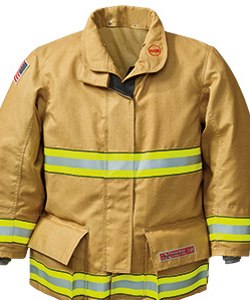 As a result of customer feedback, G-XTREME 3.0 has a better range of motion, fit, comfort that translates into higher performance and wears much more easily.
FDIC attendees can try on the new gear at Globe's booth #2208 on April 23-25, and get help purchasing by clicking here. 
"We are going to show up with a garment that is in process for certification, but there are still some nuances and details that we can tweak based on firefighter feedback," Freese said. "We can still incorporate some of those things at the very last minute."
Globe will also demonstrate GORE PARALLON, a new liner system that reduces heat stress in a wide range of environments and improves thermal protection when wet, as well as the PBI Lightweight Gold System, which is lighter and more flexible. G-XTREME 3.0 will have both of these component systems.
"This takes that thermal liner and protects it between two layers of barrier that are more consistent and the PPE's will be more relevant to today's level of performance," he said. "This new system performs in releasing moisture and heat over a much broader spectrum than today's current moisture barriers and liner systems."
Globe is continuing its partnership with the Terry Farrell Firefighters Fund at their booth. Terry Farrell died during the 9/11 World Trade Center attacks. He was in Tower Two when it collapsed. The fund assists firefighters and families across the nation with financial, educational and medical support and provides equipment donations for departments in need.
If you try on the new gear, Globe will make a donation to the fund in your name.
"Personal protection equipment is your last line of defense," Freese said. "When everything else goes bad, it's the thing that will bring you out of a building and get you home at night. We're spending a lot of time trying to put some science behind all of our developments."