Blauer Seeks Product Testers for Elite "Lead Weartester" Program
Boston, Massachusetts – Blauer is currently accepting online applications to be considered for their elite "Lead Weartester" program, comprised of dedicated public safety professionals who wish to participate in the improvement of uniform, apparel, footwear, and accessories for all those who serve their communities nationwide.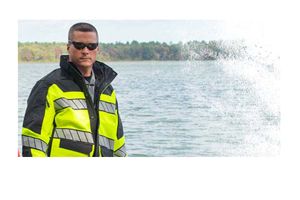 Lead Weartesters, who are respected members of the public safety community, receive new Blauer products as they are released to market and communicate directly with the program manager and design team, continuing Blauer's 80-year tradition of working hand-in-hand with those in the field to make the best, most practical, and comfortable products available. The product samples are sent as part of Research & Development, and are not considered gifts related to participants' official role.
Interested individuals who wish to be considered may submit their application at http://www.blauer.com/leadweartester. All prospective candidates must be currently employed in the public safety field.