911 texting service for the deaf may launch in NYC next summer
The service was expected to launch in early 2018, and delays have put deaf and disabled residents in danger, advocates say
---
Anna Sanders
New York Daily News
New Yorkers could start texting 911 by next summer — more than two years after the city originally expected to launch the new emergency system.
Advocates for the deaf and other New Yorkers unable to make emergency voice calls say the new text-to-911 service, which was supposed to be available in early 2018, can't come soon enough.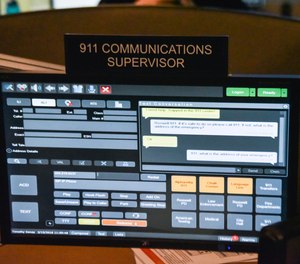 Current 911 services aren't accessible for the estimated 208,000 deaf and hard-of-hearing people who live and work in the five boroughs. Texting 911 would also help people with communications or speech disabilities, as well as victims of domestic violence who may feel unsafe calling 911.
"The agencies involved should be embarrassed and ashamed of themselves," said Lourdes Rosa-Carrasquillo of disabled advocacy group CIDNY at a Council oversight hearing on the system Tuesday. She wears a hearing aid and couldn't understand what 911 operators were saying after calling on two instances.
"They kept yelling, which only made it more difficult for me to understand," Rosa-Carrasquillo said.
Margaret Arnold, a deaf interpreter, described in sign language a terrifying moment when she was stranded outside Washington, D.C., and could only reach 911 when someone else called for her.
"I texted 311 services for New York City … I said, 'I need help, please,'" she signed for an interpreter. "(The) 311 (operator) said, 'Call 911.' I said, 'I can't call 911, I'm deaf. What do I do?' (The 311 operator) said, 'I don't know how to help you.'"
Dennis Martinez, who is also deaf, described watching someone have a seizure in the subway and being unable to call 911 to help. "I was powerless in this situation," he signed for an interpreter.
Council members decried the delays.
"We need to get this done, it's too long," Councilman Donovan Richards (D-Queens) said. "Whatever the cause of the delay is, text-to-911 services are too important for this to get lost in a bureaucratic maze."
The interim service will be built on the current analog 911 system, which is also undergoing a massive upgrade. Texting will be part of the so-called "Next Generation 911" system once that is implemented, now expected in 2024.
The Department of Information Technology & Communications finished building the "core infrastructure" and last year NYPD trained 1,289 technicians on text-to-911, but Eusebio Formoso, DOITT's interim commissioner, said the effort was delayed by integration issues and for cybersecurity testing.
"We have faced challenges integrating the legacy 911 system used for voice calls, which was built in the 1980s, with digital texting technology," Formoso told Council members.
VESTA Solutions, which is part of Motorola, is creating the texting system. The contract began at $28.31 million but has ballooned to $40.87 million, according to city records.
DOITT wouldn't say whether VESTA would also get the contract for Next Generation 911.
———
©2019 New York Daily News
McClatchy-Tribune News Service

Request product info from top Dispatch Equipment companies
Thank You!