PRESS RELEASE
Macatawa Unmanned Systems releases online FAA Certificate of Authorization (COA) course
---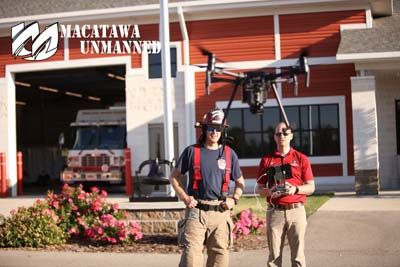 Macatawa Unmanned Systems, a leading sUAS integration company, releases the first ever online "how-to" course on developing a FAA Certificate of Authorization (COA).
The course is a 6 module course on how to create a Blanket Area COA through the FAA's "CAPS" system. The CAPS system is the standard for public safety and governmental departments to receive the authorization to conduct sUAS / Drone flights utilizing the department's own aircraft in the National Airspace.
Modules include:
Introduction
COA vs. Part 107
Different types of COAs
Preparing to File for a COA
Creating a Blanket COA
Summary of Blanket Area COA
This course gives the power to local departments to complete their own COA with standard examples of all materials needed, limiting the time personnel need to finalize the paperwork and receive approval. Jeremy Latchaw, President of Macatawa Unmanned, stated "By bringing the process in house departments will save money because now they do not need to pay a consultant thousands to complete this process".
The $499 course is offered for a limited time for $299 with coupon code FREEDOM at check out and can be found at https://macatawaus.matrixlms.com/visitor_catalog_class/show/144893
About Macatawa Unmanned Systems
Macatawa Unmanned Systems is a Veteran Owned Company that is an authorized DJI Enterprise Dealer, FLIR sUAS Dealer, and a leading knowledge expert in sUAS operations in the public sector. For more information visit www.macatawaus.com or email info@macatawaus.com

Request more info from Macatawa Unmanned Systems
Thank You!