Command Light touts camera option on towers for unprecedented emergency vehicle camera views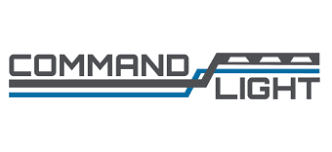 FORT COLLINS, Colo. — Command Light has partnered with three different vehicle camera systems — INTEC, Safety Vision and Zone Defense — to introduce unprecedented heights to 360-degree vehicle camera views. Any of these systems can be mounted to select Command Light towers to enhance visibility, and with the light tower's spotlight effect and up to 360-degree rotational capability, fire command staff won't miss a thing.
"Scene visibility is crucial to firefighter safety, and when crews are operating in and around the fire apparatus' massive footprint, it's important departments cover every angle possible to keep personnel safe," Command Light's Roger Weinmeister said. "These camera views give us another advantage over truck-mounted perimeter lights. With new LEDs on the market, it's tempting to equip trucks with only corner light fixtures to reduce cost. However, half of the truck's light output is directed away from the scene, and without the elevation of a tower, these lights can blind oncoming motorists, as well as department personnel on scene. Now, we've added a new reason for departments to spec towers — a bird's eye view of the scene."
With an optional tower-mounted camera, commanders can:
• Survey both fire and curbside activity from the pump panel
• Record firefighter actions for review and training (an optional feature)
• And ensure safety as crews move in and around the apparatus
Command Light is proud to partner with INTEC Video Systems, one of the automotive industry's premier video manufacturers, to provide two high-end camera options — the CVC500AH or the VSC510. The VSC510 camera (available on select towers) features a motorized 23X Optical Zoom Lens for extremely detailed viewing, impossible with standard cameras, and can switch from color to black-and-white to enhance details.
Command Light also partnered with Safety Vision and Zone Defense to offer departments two vehicle camera system options, popular on mobile command units. Paired with select Command Light's towers, these cameras provide 360-degree viewing angles at a reasonable price point.
"Our CL Series tower is able to reach up to 11 feet and has the ability to overhang the side of vehicles, making this one of the most adjustable vehicle cameras ever," Weinmeister said. "When you pair that with our new eight-head tower, the most powerful LED tower on the market, crews can capture every angle and luminate it with 240,000 lumens. Nothing on the market is able to do that. In the end, this addition is about keeping your crews even more safe." To learn more about Command Light's camera options, visit commandlight.com/360-vehiclecameras. To see Command Light's illumination study, which compares a light tower's output to corner-mounted LEDs, visit commandlight.com/why-light-towers.
About Command Light
Command Light, located in Fort Collins, Colo., has specialized in scene lighting for the emergency industry for more than 25 years and features only the best light towers, compact scene lighting, traffic flow boards and other safety lighting products. Command Light's towers are available in a variety of configurations, including AC or DC, different tower bases, varying output choices and a long list of options, like backlighting to illuminate both sides of the scene.