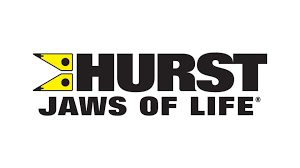 SHELBY, N.C. — Continuing its commitment to arm first responders with the knowledge and training they need to save lives, HURST Jaws of Life® has announced plans to provide instructors to National Auto Body Council (NABC) First Responder Emergency Extrication (F.R.E.E.™) events this year. The initiative gives first responders hands-on training on late-model cars, whose advanced high-strength steels and new technology can make extrications challenging.
"First responders in extrication situations are challenged more than ever before by today's high-tech, high-strength cars," said Mike Canon, director of rescue sales for HURST Jaws of Life. "It's critical that first responders train on new-model vehicles, but they're not always easy to acquire. NABC and the F.R.E.E. program are putting these cars at the hands of first responders, and we're proud to provide the training services and tools that will ensure first responders know where to cut, lift and spread when they're at the rescue scene with these new cars."
In addition to high-strength steels, late model vehicles feature elements including sophisticated electronics and multiple airbag systems that require first responders to have specific knowledge of the car prior to beginning an extrication. State Farm has committed to providing the majority of these newer but salvaged vehicles for the program with additional support from Allstate. Each event typically requires three to four vehicles for approximately 40 participating first responders to practice their cutting and extricating skills.
HURST rescue specialists will provide training tips and techniques and will bring their tools, including their battery-powered eDRAULIC® tools, allowing first responders to train on equipment built for the high strength steel of today's and tomorrow's automobiles.
NABC's F.R.E.E. program is offered to first responders at no charge as a community service and hosted at NABC repair shop facilities. The typical F.R.E.E. event consists of one-hour class instruction by rescue equipment experts, followed by three hours of hands-on extricating practice using the latest equipment on late-model vehicles staged to simulate crash scenes.
"The hands-on practice is invaluable to help prevent further injury to the victim or to the first responders themselves," said George Avery, F.R.E.E. program manager. "Knowing specifically where and how to efficiently cut and extricate can make the difference in saving precious minutes and lives as well as the safety of the first responders. We are thrilled to have HURST Jaws of Life as a partner to expand the reach of the F.R.E.E. program."
For more information or to sign up to host a F.R.E.E. event, visit NationalAutoBodyCouncil.org. For more information on HURST Jaws of Life, visit www.jawsoflife.com.
About HURST Jaws of Life
HURST is the only manufacturer of the Jaws of Life® brand. There is no equal to saving lives. The company's commitment to research and development and dedication to quality engineering and manufacturing, has resulted in a line of innovative products known for outstanding safety, durability and performance. HURST Jaws of Life, Inc., is a unit of IDEX Corporation, an applied solutions company. For more information about HURST Jaws of Life, please visit www.jawsoflife.com.