Palm Harbor Fire Rescue Heading for the UK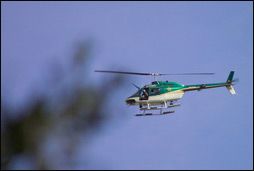 Palm Harbor. FL -- On July 9th - July 12th, 2008, Palm Harbor Fire Rescue will participate in the 2008 World Rescue Extrication Challenge.
This year's event will be held in Cardiff, Wales UK. The WRO is a worldwide organization that promotes rescuer training, safety, and new tool technology in addition to conducting extrication challenges all around the world. This year 31 teams from 16 different countries will meet in Cardiff to determine the real world extrication champions. With over 200 registered extrication teams in the United States, The WRO selected Palm Harbor Fire Rescue's Extrication Team as the only team to represent the United States.
http://www.worldrescue-wales.org.uk
District Chief and Team Captain, Dan Zinge, introduced the team members, Firefighter/Paramedic Rodney Malpass, Firefighter/Paramedic Doug Zimmerman, Firefighter Rick Weschler, Firefighter Mike Harvey, and Firefighter/Paramedic Bill Fisher and expressed the honor the team felt when chosen to participate in such a prestigious event.
Click Here for Palm Harbor's Web Site