What is fentanyl?
This potent prescription painkiller has become a dangerous street drug that poses significant risk to first responders
---
Sponsored by Smiths Detection
By Donald G. Gross, Brandon A. Gayle, Pauline E. Leary and Michael Frunzi
Fentanyl, a synthetic opioid, is 100 times more potent than morphine. It was first manufactured in the early 1960s, and low-dosage forms of the drug have been used by health care professionals since then to safely manage pain.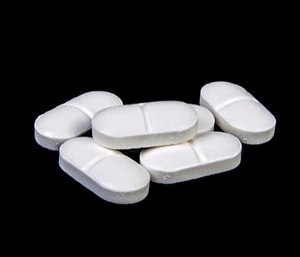 Fentanyl transdermal patches are manufactured to deliver doses of fentanyl as low as 0.0125 mg/hour and as high as 0.100 mg/hour. These medications are considered safe because, when managed properly, the patient receives only therapeutic amounts of the fentanyl drug.
In recent years, however, illegal drug dealers have recognized that cutting street drugs, including heroin and cocaine, with small amounts of powdered fentanyl increases the high achieved by the drug abuser. With the increased availability of fentanyl smuggled into the United States from China and other countries, drug dealers can easily create fentanyl-laced street samples.
Due to the fact that it is so potent, ingestion of very small amounts (approximately 2 milligrams) of fentanyl can be fatal. Considering the lethal dose is so low, overdose is a significant risk.
Another important factor is the presence of fentanyl analogues that are even more potent than the original drug. Although analogues of a drug are chemically very similar to each other, the small differences in chemical composition can cause marked differences in a drug's performance, including its potency and stability.
Some fentanyl analogues, such as carfentanil, are reported to be 10,000 times more potent than morphine. The presence of carfentanil, used to immobilize large animals such as moose, was recently reported in street drug samples in the United States. Due to its high potency, ingestion of airborne particles of powdered carfentanil may be fatal. 
The presence of fentanyl and its analogues at response scenes has created a new scene safety concern for responders. These substances can be fatal at very low doses, and the potential to encounter these drugs at overdose scenes has increased dramatically in the past few years. It is important for firefighters and other responders to understand the risks of exposure and follow appropriate protocols to manage the scene safely and reduce the possibility of inadvertent exposure.

Request information from Smiths Detection
Thank You!