New Polaris Partnership Offers Free Grant Assistance for Fire and Emergency Response Vehicles
---
August 1, 2019 – FireGrantsHelp.com is expanding its grant funding assistance program to include Polaris fire and emergency response vehicles. Grant funding plays an integral role in equipping fire and rescue organizations, and the amount of grant dollars available has remained strong. Navigating the grant process, however, can be complex and confusing, and departments often fail to be awarded a grant.
Through this program, Polaris is helping fire departments receive free and unlimited assistance from industry professionals. These grant experts will guide each customer throughout the entire process from research and application to narrative review, ultimately helping to secure funding for the vehicles they need.
"By partnering with FireGrantsHelp.com we're helping our fire and emergency response customers overcome the challenge of lack of resources in the vehicle purchasing process by providing grant assistance services," said Sean Cheatham, vice president, Polaris Commercial, Government and Defense. "Additionally, we've created a dedicated line-up of solutions to meet the challenges of law enforcement, fire, and rescue personnel with vehicles and equipment that help them do their jobs quicker and more effectively."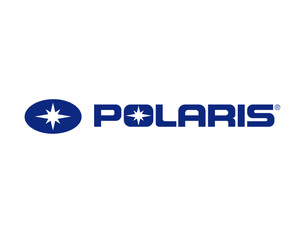 First responders require extensive reach to be effective, and Polaris mobility solutions are tailored to meet the duties and responsibilities of law enforcement, fire and rescue personnel. Specialized RANGER, GEM, Taylor-Dunn Bigfoot, Pro XD and GENERAL vehicles allow these organizations to perform critical duties where other emergency response vehicles fall short. The equipment is professionally installed in a turn-key vehicle package with a full warranty from Polaris.
Polaris vehicles can help to improve response times and reach to locations – both urban and off-road, indoors and outside – where cars, trucks or helicopters cannot operate, including rugged terrain and narrow passageways like secluded lots and city events or inside buildings. These vehicles are also a budget-friendly alternative to full-size vehicles because they are less expensive to purchase, operate and maintain.
Polaris RANGER and GENERAL firefighting units are off-road and over-the-curb vehicles, which have the option of incorporating a compressed air foam suppression system or a professional grade pump, hose and reel, a combination tank for water and foam, with the ability draft from a water source. Mounting options can accommodate preferences for different departments and uses. Rescue vehicles incorporate a rear attendant seat and a stokes rescue basket. Rescue personnel can select between the full-length or compact basket for shorter overall length when not in use. Polaris also offers a combination fire and rescue package, which includes the fire tank and equipment as well as the stokes rescue basket.
Taylor-Dunn is Polaris' all-electric solution for indoor and closed campus use with an ergonomic design, narrow width, and tight turning radius. The fire and rescue Bigfoot options include non-marking tires, rescue skid, attendant seat, emergency lighting, AED and medical bag storage areas, siren, and firefighting equipment.
GEM is Polaris' all-electric street-legal fire and rescue vehicle. GEM is the first commercially produced, street-legal, low-speed vehicle in the U.S. providing a sustainable and economical option for fire and rescue personnel – GEM vehicles have zero emissions and low operating costs. The fire and rescue GEM has a full stokes basket, attendant seat, oxygen bottle bracket, two IV bag clips, optional AED and medical bag storage.
Agencies interested in obtaining grant assistance can visit firegrantshelp.com and fill out a grant assistance form HERE.

Request more info from Polaris
Thank You!