IAFC accepting nominations for the 2017 IAFC Fire Chief of the Year
---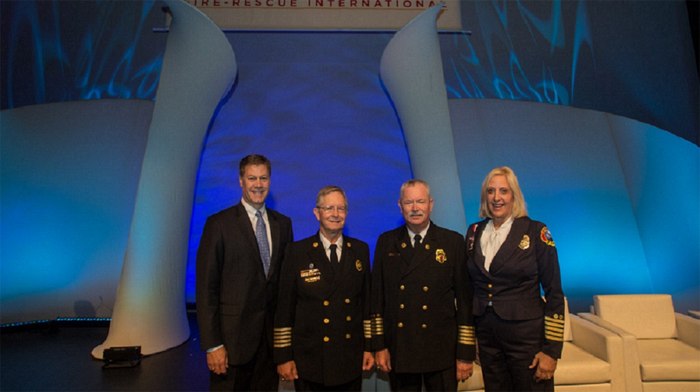 FAIRFAX, Va. — Nominations are now being accepted for the 2017 IAFC Fire Chief of the Year. Since 1996, the prestigious award has recognized one career and one volunteer fire chief for their leadership, innovation, professional development, integrity, public service and contributions to the fire service. 
The awards will be presented this July in Charlotte, N.C. during the general session at Fire-Rescue International (FRI). This year's nomination period is open through May 12.
Nominations will be accepted from any division, section or member of the IAFC, members of any state association of fire chiefs, and other designated fire service organizations. For a complete list of authorized nominating organizations and other award criteria information, visit the IAFC's Fire Chief of the Year webpage.
Fire Chief of the Year is presented by the IAFC in proud partnership with Pierce Manufacturing. The program's media partner is FireChief.com.
View past Fire Chief of the Year winners
About IAFC
The International Association of Fire Chiefs (IAFC) represents the leadership of firefighters and emergency responders worldwide; a powerful network of nearly 12,000 fire chiefs, chief officers, company officers and aspiring fire and emergency service leaders who are the world's leading experts in firefighting, emergency medical services, terrorism response, hazardous materials spills, natural disasters, search and rescue, and public safety policy.

Request more info from International Association of Fire Chiefs (IAFC)
Thank You!