Havis-Shields Equipment Corporation opens new California facility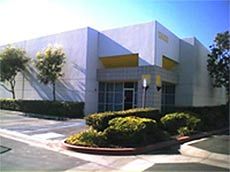 Havis-Shields Equipment Corporation (Warminster, PA) has opened a new satellite office in Chino, California January 11, 2005. The office of 4000 square feet provides sales, product and engineering support to Havis-Shields sales staff and customers. Additionally, Havis-Shields new facility has a Sprinter Van with the latest Kwik-Kit™ Prisoner Transport and a fully loaded Crown Victoria with Havis-Shields newest K-9 transport.
Havis-Shields would like to announce and welcome John Stewart, formerly of Stewart Products Inc, as the new Western Sales Manager. John's territory includes thirteen Western states, Alaska, Hawaii, Western Canada, Mexico, and Computer OEM customers. John will be committed to product support and distribution in the West. Supporting John in the California facility is Paul Melaya. Paul Melaya, also formerly of Stewart Products Inc, has joined the Havis-Shields team and is working in the new California office full-time. Paul has extensive experience designing high quality console and computer mounting solutions for all types of public safety applications.
All orders and inquiries will continue to be directed to Havis-Shields corporate office in Warminster, PA at 1.800.524.9900