Use the RESPOND method to assess firefighter PTSD
Regular assessment can help mitigate the effects of trauma on firefighters' emotional health and well-being
---
Sponsored by Masimo
By Elgin A. Duley III
"All units stand by for tones."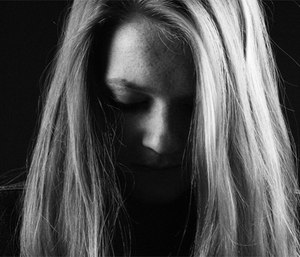 Commonly referred to as "the song of my people," these words often preface scenarios that very few people ever experience.
This was a Friday night at about 19:30 hours. Supper was on the table, with a much-anticipated movie to follow. All eyes turned to me when the paging tones for my fire district rang through the house.
This was to be the first of many of such calls to come at all hours of the day and night.
"All units stand by for tones. Two-vehicle MVA, head on, with rollover and entrapment times three."
I arrived on scene to a sea of flashing lights and sounds. "Stabilize the driver so we can remove the patients from underneath," was the command given. Today, the wording gives me a clue.
Dutifully, I climbed carefully on top of a car that was teetering precariously on its passenger side. I reached through the shattered driver's-side window and grasped the seat belt and shirt of the driver and pulled her up toward me.
Some of my fellow firefighters were stabilizing the vehicle, while others had set out the Jaws of Life and were trying to reach what I now realized were two grandkids belted into passenger seats.
Sparks and pieces of metal were flying.
"Hey, guys, the sparks are getting in her eyes!" I yelled.
My chief just looked at me. He knew this was my first call. I looked back at my patient and saw bits of metal landing on her face and cheeks. She wasn't flinching. She wasn't blinking either.
It was about that time that one of the medics appeared with a white sheet and placed it carefully and respectfully over her face.
I almost quit. Right then and there, I almost quit.
I wasn't prepared for this. I had training on treating a trauma patient. I had training on stabilizing a vehicle. I had training on extricating a patient.
I hadn't trained for after the call. I hadn't learned of the work needed after the call.
Responding to Cumulative Trauma
Research suggests that better training in PTSD prevention or critical incident stress management, as well as earlier treatment, for first responders is crucial because first responders experience ongoing, cumulative trauma throughout their careers.
"All units stand by for tones," is always followed with, "Units responding." Using that word respond, we can create a mnemonic to help us perform a yearly checkup on each other to help mitigate the effects of the trauma we experience on our overall mental health and well-being.
Resiliency: Resiliency has been shown to be one of the critical ingredients for overcoming PTSD. It is hard to explain to a civilian why we will often look over photos of crash scenes or injuries. Some accuse us of becoming desensitized to trauma, and that's not too far from the truth. For the average citizen, seeing a traumatic injury could cause them to freeze or, even worse, panic. We can't afford to do that. So maybe we are somewhat desensitized, but it also makes us more resilient. We bounce back quicker and can keep going.
Experience: Each call teaches us and stays with us in a different way. Acknowledging the experiences, recognizing that we have seen or dealt with the experiences and then discussing them with our partners is a method of coping with them. Chief officers should realize that everyone deals with experiences differently. Recognizing that these experiences are cumulative and cannot be ignored could be the hardest part of dealing with them.
Speak: Speak to each other about what bothers you. This is the step that vocalizes the issue at hand. Speaking to someone who understands what we have experienced can help. While it does bring the experience back, it also gives us a chance to delve into why it bothers us. We are able to deal with it and make adjustments as we need.
Preparation: You wouldn't jump on the rig without your PPE. The same goes for dealing with critical incident stress. Prepare yourself ahead of time for the experiences that will come. You don't start out at the very beginning knowing how to deal with all the calls you will experience. Preparation is necessary to facilitate the resiliency we need to do our job.
Observe: Observe yourself, your partner and your team for signs and symptoms of PTSD. Look for changing attitudes or behaviors, mood swings or withdrawal from others. Do not ignore anything that could point to a larger issue. Observe, look, listen. Feel.
Needs: We all have needs and feelings. We cannot escape those needs. The moment we turn away from those needs or begin to stop feeling, we are on the edge of the whirlpool that will take us down the dark path of PTSD.
Discuss: At regular intervals, talk about how you are feeling and share your experiences and emotions with someone you trust. This could be your partner, your crew, your chief, the chaplain or someone trained in critical incident stress management. It's important to acknowledge that certain events have affected you, but until you discuss this with someone, you will likely not be able to heal properly. Left unattended, these traumas could present themselves too late to be able to be properly handled.
The goal is to save those who are always responding to save others. Let us all RESPOND as early and as frequently as possible to provide the best and most valuable help to those who care so much to help everyone else on a daily basis. We need to make sure that not one of our brothers or sisters walks this long road from call to call alone. RESPOND can target early warning signs of PTSD and help us intervene faster for better long-term mental and emotional health.
About the author
Elgin A. Duley III is assistant chief and training chief of the Almarante, Fla., Fire Department.