Heavy-duty First Responder Series Personnel Locker Now Available from DeBourgh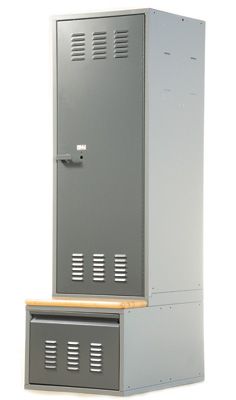 La Junta, CO -- The First Responder Series Personnel Locker was designed to meet unique storage needs with high security and low maintenance construction. DeBourgh uses only domestically produced materials and we offer customizable features for your individual needs. When you're ready to invest in a storage solution that's built to last, you're ready for DeBourgh. We are proud to be a woman-owned, small business.
About DeBourgh
DeBourgh is a metal fabricator supplying high value storage solutions to domestic and foreign markets. DeBourgh prides itself on superior quality school, athletic and military lockers, friendly customer service, and outstanding product support. Please browse our selection to find just the right locker to meet your needs. If you have any questions, please call us at (800) 328-8829 or send an email to sales@debourgh.com.