Fire-Dex welcomes Jared Harmon
---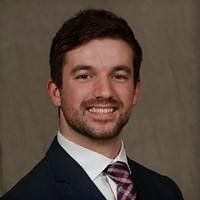 MEDINA, Ohio —  Fire-Dex welcomes Jared Harmon as the new Operations Management Trainee based out of Medina, Ohio.
In this newly designed role, Jared will learn and develop the skills needed to become a leader within the Operations department. He will work through a series of rotations and gain exposure to various departments.
Jared holds a Bachelor's of Arts Degree in International Business with a minor in Spanish and a Master of Business Administration in Management from Baldwin Wallace University. Jared has previous experience as a purchasing agent and continuous improvement intern.
About Fire-Dex
Fire-Dex, headquartered in Medina, Ohio, is a leading manufacturer of head-to-toe protection for first responders, including turnout gear, rescue PPE, boots, hoods, gloves and helmets. With a strong emphasis on health and safety, Fire-Dex has paved the path of innovation for the manufacturing of firefighting gear while focusing on the continuous improvement of our products and processes. Visit www.firedex.com for more information.

Request more info from Fire-Dex, Inc.
Thank You!