Product Round Up: Incident Management
---
FireRescue1 is focusing on news and information about Incident Management throughout the month of February, 2011. Check out some of these great incident management products currently on the site:

Disclaimer: The products and companies in the below Round Up are sponsors of FireRescue1.com. Their inclusion in this article is for informational purposes only and does not represent an endorsement by FireRescue1 or its editorial staff.

E/T Light: Version 1

Emergency/Triage Lights combine all triage conditions into one illuminated device (Red, Amber, Green, Blue). E/T Lights are available in infrared. E/T Lights improve response times by support personnel especially during bad weather conditions and low light, no light situations. Check out the Emergency/Triage Lights online or call 1-956-645-5265.

Rhodium FIRE Command from Incident Response Technologies

Rhodium FIRE Command is easy-to-use solution functions online or offline for use in any environment. Incident archives are stored on a secure web-database and can be accessed from any internet connection making it the perfect resource for both volunteer and career personnel alike. For more information visit Incident Response Technologies online or call 1-720-221-7394.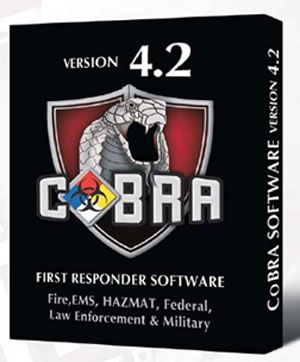 CoBRA® 4.2 Software

New Update Available 4.2.1 ERG 2008 provides critical resources and capabilities needed during any emergency response. The tools, databases, checklists, and incident reporting capabilities that are embedded in the CoBRA system facilitate and speed up the coordination of response to WMD or other large-scale incidents by any responder including fire, hazmat, law enforcement, emergency medical, bomb response and other public safety personnel. Visit CoBRA online or call 1-703-535-8720 for more information.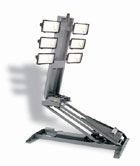 CL605 from Command Light

The battle to save life and property seldom occurs on a level ground at noon. The Command Light is the solution to the tactical problems darkness imposes. With Command Light, you light the emergency scene where and when you need the light...quick, fast and bright with surgical precision. The six position light combination has been engineered to produce a powerful beam of light that can light an area the size of a football field. Check out more information about Command Lights online or call 1-800-797-7974.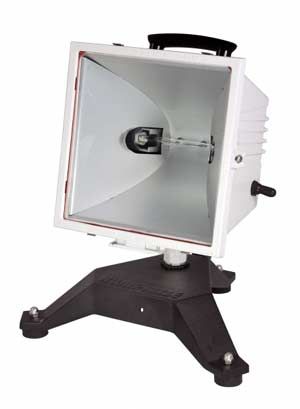 Havis Demountable Stonco Floodlight

The Havis 700 series portable floodlight has a cast aluminum portable base and 30 inch straight power cord. This demountable stonco floodlight is a 500 watt fixture. Check out Havis Floodlight's online or call 1-800-524-9900.
For more information on incident management, visit the FireRescue1 Incident Management Section at https://www.firerescue1.com/fire-products/incident-management/.