PRESS RELEASE
Datalux Introduces New 5-Year Tracer Warranty
---
Tracer is a Powerful, Rugged, Compact Solution for all Police Vehicles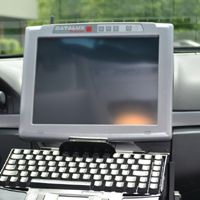 Datalux has over 15 years of experience designing and building mobile data terminals for public safety. We were the first to offer a three-year warranty in 1998. The quality and durability of our systems has exceeded even our own expectations.
We think it is time for another first. Now, when you purchase our latest computer, the Datalux T-5 with the 120 GB SSD option, Datalux will include a no charge 5-year warranty. This is the first 5-year warranty for an all in one computer in public safety. Built and serviced in the USA at our Winchester, Virginia headquarters your computer is backed by our long history of superior service and support.
Call us at 1-800-DATALUX or email us at insidesales@datalux. We would be glad to tell you more or set up a time for a demo.

Request more info from Datalux
Thank You!