FireRescue1.com Acquires FIRE CHIEF Trademark and Related Assets
---
Respected 57-year-old brand to join Praetorian's fire division and the FireRescue1.com Network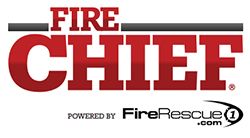 San Francisco, CA – The Praetorian Group, Inc., the leading online media company in the public safety and security market, today announced it has acquired the brand and select assets for FIRE CHIEF Magazine, the only publication dedicated exclusively to fire chiefs and officers. FIRE CHIEF will join Praetorian Group's FireRescue1.com Network, one of the leading online resources for the firefighting community worldwide.
Praetorian has acquired assets including trademark, web domain, and mailing lists for FIRE CHIEF, which in November 2013 announced that it would cease publication after nearly 60 years. The company will continue to operate FIRE CHIEF as a digital-only brand, maintaining its tradition of providing meaningful content and expansive resources to assist in the career development of fire service leaders. FIRE CHIEF will remain a standalone brand with a redesigned website set to launch in February 2014 and will also be integrated into dedicated FireRescue1.com website sections.
As part of the acquisition, FIRE CHIEF subscribers will immediately receive FireRescue1 member benefits and access to its network of firefighting resource sites, which includes the grant assistance website FireGrantsHelp.com and leading firefighting video community FlashoverTV.com. In addition, current FireRescue1 members will now have access to premium content and resources on FIRECHIEF.com.  
"With our investment in the FIRE CHIEF brand, we're preserving a venerable property that has an incredible reputation within the firefighting community, and we are very proud to welcome its readers into the FireRescue1 network," said Alex Ford, CEO of Praetorian Group. "This acquisition clearly reinforces our commitment to providing great content and services to all levels of the fire service, from new recruits to seasoned officers. We look forward to not only carrying on but advancing the legacy of the FIRE CHIEF brand, enabling fire chiefs and chief officers to better protect the communities they serve and help their agencies operate more safely and effectively."
Since 2005, FireRescue1 has been dedicated to providing the fire service with unparalleled online content resources. The acquisition of the FIRE CHIEF Magazine brand significantly expands FireRescue1's reach into the top ranks of the fire market, providing the opportunity to better engage with and provide value to senior leaders throughout the U.S. and worldwide.
Established in 1956, FIRE CHIEF is the publication for "Every Department, Every Leader." Articles by fire officers from across the country and overseas cover a wide variety of topics that are important to the chief officers who lead and manage fire departments, including training, safety and health, communications, fire investigation, professional development and more.
Praetorian has partnered with the First Arriving Network, home to some of the fire service's leading bloggers, to redesign FIRECHIEF.com. In addition, Praetorian will begin sending out a FIRE CHIEF email newsletter in mid-February featuring a selection of leadership-oriented content and product information. The company will continue to evaluate additional opportunities for FIRE CHIEF-branded initiatives over the next several months.
About Praetorian Group          
The Praetorian Group is the leading digital media company in the public safety and security market. Our properties are visited by more than 3.5 million public safety professionals every month and count over 1 million first responders as members. Praetorian owns and operates www.PoliceOne.com, www.FireRescue1.com, www.EMS1.com, www.CorrectionsOne.com and www.Military1.com, as well as more than 15 topical public safety websites providing resources ranging from online video to grant assistance. We are deeply committed to providing resources and cutting edge information that help first responders and military personnel stay safer, become better informed and more effectively protect their communities.

For more information on the Praetorian Group, visit www.PraetorianGroup.com.
About FireRescue1
With more than 250,000 registered members and 600,000 monthly unique visitors, FireRescue1.com serves the firefighting community by providing firefighters with the most complete range of information and resources available. Since 2005, FireRescue1 has served as a trusted and reliable online environment for the exchange of information between firefighters and departments from across the Unites States and around the world. 

For information on advertising with FireRescue1, visit our advertising section online at www.firerescue1.com/fire-market-advertising/.