Lenco Armored Vehicles Set Even Higher Standards for Safety and Security in the First Responder Community
---
Please stop by the National UASI Homeland Security Conference (Tampa, FL) booth number VS7 www.nationaluasi.com June 29-30.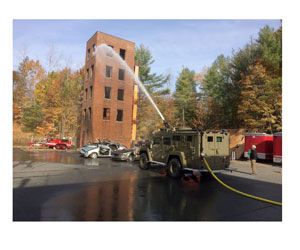 Lenco will be proudly displaying our all new taller and longer BearCat EXT with our Fire Chief approved Fire Fighting Water Nozzle with Joy Stick attachments.

These new Lenco capabilities are setting even higher standards for safety and security in the First Responder Community.

Lenco reps attending UASI will be Government Sales Manager Jim Massery and Government Programs Manager (Grants) Adam Orazio.

Request more info from Lenco Armored Vehicles
Thank You!