Effective ways to recruit the next generation of first responders
Attracting Gen Z to your department requires new ways of thinking
---
By James Careless and Mazzy Beasley for FireRescue1 BrandFocus
The quest to recruit new talent as first responders is never-ending. These days, those new officers are coming from Generation Z, the group of people born between 1996 and 2010.
To attract Gen Z talent to a police, fire or EMS department in a very competitive labor market, recruiters must effectively reach these prospects on their own turf, and woo them with benefits and working conditions that matter to them. Here are some solid ideas for making that happen.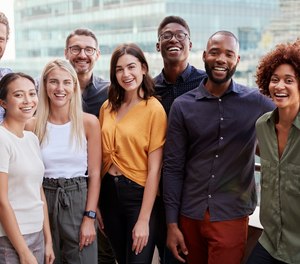 Social media is key
Forget "Help Wanted" ads in newspapers: To reach prospective Gen Z recruits, you need to reach them online via the social media sites they use most.

According to the recruiting firm Manatal, Instagram, TikTok, YouTube, and Twitter are the top four social sites favored by Gen Z. So be sure to open departmental accounts on all of these sites and post job openings there – after running your content past your own Gen Z'ers to ensure that your message is right.
Texting builds trust
Forget the phone and email: Texting messages to Gen Z prospects is a low-key, trust-building way to communicate with them. To cite a study by the business messaging solutions company LivePerson.com, "Gen Z and Millennials communicate with others more digitally than in person (65%). This percentage is even higher in English-speaking countries, with the US (73.7%) and UK (74.4%) relying more heavily on digital channels for communication."
That's not all: "When asked if they could only keep either the phone app or messaging/SMS app on their smartphone, a majority of respondents (69.4%) would choose the messaging app," said LivePerson.com. This percentage is also higher for those in the US (73.4%) and UK (73%).
Offer scholarships, grants, and recruitment bonuses
Gen Zs are under a lot of financial pressure due to rising education and living expenses. Ease their pain – while pointing them to first responder careers – by offering them scholarships in first responder fields of study to cover part of their tuition, and grants to help with their living costs once in school.
As they approach graduation, attract Gen Zs to your department by offering recruitment bonuses. Once hired, direct them to professional discounts and other benefits aimed at first responders, to keep them financially engaged during their careers.
Go here to read more tips on recruiting the next generation of first responders.

Request information from Witmer Public Safety Group, Inc.
Thank You!