FLIR to offer aerial drone thermal imaging camera packages
The drone packages offer the ability to see through smoke, assess the scene from an aerial perspective and keep track of personnel
---
FLIR Systems, Inc. will begin distributing drone-powered thermal imaging to firefighters, emergency response teams and search and rescue operations.
FLIR will distribute two configurations of the FLIR Aerial First Responder Kit, basic or advanced, with the bundled packages of the DJI Zenmuse XT with the DJI Inspire 1 drone. The drone packages can see through smoke, assess the scene from an aerial perspective and keep track of personnel in large fire scenes.
FLIR Aerial First Responder Kit (basic) includes a 336x256 resolution Zenmuse XT with a 45-degree lens. The advanced package includes a 640x480 resolution Zenmuse XT, a 45-degree lens and includes a second controller. One controller can be dedicated to aircraft control and the other can be sued for camera control and configuration.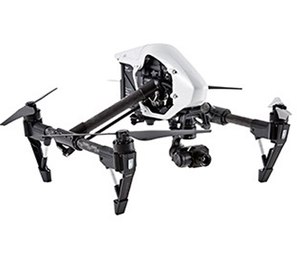 All controllers receive live digital video downlink on the Apple iPad Mini included with each controller.
The drone packages will be available April 20 and are priced at $10,450.
For more information or to see a demonstration, visit FLIR's booth 3921.