Spotlight: 911 Seats Incorporated offers custom options designed with firefighters in mind
With options for nearly every wheeled vehicle type, learn why 911 Seats Incorporated has the best seats to suit your company's needs
---
Company name: 911 Seats Incorporated
Headquarters: Reedsburg, Wisconsin 
Signature Product: 911 Seats Incorporated 
Website: http://www.seatsinc.com/
1. Where did your company name originate from?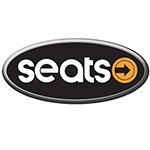 Our company name comes directly from the products we manufacture, seats. Offering custom options for nearly every tracked and wheeled vehicle type from emergency vehicle to military, turf equipment, semi-truck, and industrial equipment, seating is what we do. Honing in specifically on seating products gives us and our customers the opportunity to utilize concepts, engineering and technologies originating from a wide range of industries.
2. What was the inspiration behind starting your company?
Our company begin as a small facility building seats for equipment and tractors in 1952. It was a new business created by WR Sauey and brother-in-law Ralph Havner in a facility that had previously manufactured shirts and uniforms during WWII. With workers who knew how to sew and manufacture products and Ralph's experience in the seating industry, Seats Incorporated was born.
3. What is your signature product and how does it work?
The beauty of our company is we don't have a "signature product". Each OEM instead has the opportunity to work with Seats Inc. to zone in on what product works best for their vehicle and end customer needs. In a market as diverse as emergency vehicles, the opportunity for OEM's to create their own "signature product" is incomparable. Most recently our new Advocate seat is division for its cleanability and versatility. It has removable cushions, sliding base for tailbone comfort and adjustable headrest for occupant comfort.
4. Why do you believe your products are essential to the fire community?
Our products are essential because they offer the fire department to decide what seats best suite their company's needs. Need a seat that offers extra comfort for long or rough rides? The unmatched comfort of Batalion and XL series of seats have you covered.  Persuing clean cab concepts? Our Advocate seat provides an easy to clean option that is design with firefighters in mind. From cushions are designed for cleaning and are easy to remove and decontaminate to your choice of SCBA or Highback seats, the options are all there to match a product to your specific wants and needs.  
5. What has been the biggest challenge your company has faced?
While there have been many challenges our company has faced, overcoming the 2008 recession was a big obstacle that not all small businesses overcame. We were fortunate to be positioned in many different markets to maintain sales and a leadership team planning ahead to work through the downturn. One of our biggest personal challenges was a fire at one of our facilities that greatly impacted our production. Through predetermined contingency plans, hardworking employees and dedicated suppliers and partners, we were able to shift production elsewhere and rebuild from the damage.
6. What makes your company unique?
Seats Incorporated partners with our customers to design custom seating solutions that meet industry standards, comply with requirements and constraints, and provide value and comfort for consumers. We have our own testing facility to ensure seats meet our customers' requirements, pass all certifications necessary and prove out the quality of a product before it even hit the field.
7. What do your customers like best about you and our products?
We engineer all our products to maximize occupant comfort and everyone who sits on our seats can tell the difference. We also partner with our customers to provide unique solutions designed for their products. Customers depend on our unparalleled customer service. If and when things go wrong, it is certainly reassuring to have confidence that Seats Inc. has a great support system here to help. 
8. What is the most rewarding part of serving the first responder community?
The most rewarding part of serving this community is the involvement with such a passionate group of individuals. From the truck OEM's to the dealers to each fire fighter, the love, tradition and passion for the industry is strong. It is certainly a unique group and we are fortunate to have even a small part in what they do every day. 
9. Do you support any charitable organizations within public safety?
We support the local public safety organizations in the communities we operate in with their community outreach and prevention initiatives. We take pride in giving back to the communities we work and live in and supporting our public safety organizations is one of the ways we do.
10. Is there any fun fact or trivia that you'd like to share with our users about you or your company?
Our company has operated for 67 years as a family owned business and has grown to 7 facilities in 4 states and Mexico.
11. What's next for your company? Any upcoming new projects or initiatives?
Our company continues to grow to support our customers and develop innovative solutions to solve problems and make seating more comfortable. We continue to add new facilities to increase our capacity and are constantly engineering new products for a great variety of markets to provide innovative solutions for our customers.