Digital Ally Commences Shipments of New DVM-250 Digital Event Recorder
---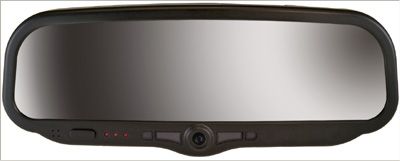 Digital Ally, Inc., which develops, manufactures and markets advanced video surveillance products for law enforcement, homeland security and commercial security applications, announced that it has begun production of and received an initial order for 65 of its new DVM-250 Digital Event Recorders from one of the largest ambulance service providers in the United States.
DVM-250 video event recorders automatically record and store video and audio from inside and outside of vehicles. Thus, in the case of an abrupt change in acceleration/deceleration, such as during a vehicular accident, sudden stop or other violent maneuver, the event is automatically recorded including one minute prior to the event, which is referred to as "pre-event recording'. Other possible triggers for automatic recording include specific speeds and GPS coordinates, and an optional Interface Box can provide additional possibilities, including shifting the vehicle into reverse, emergency lights, door sensors, and more. Users may also start recordings manually, such as to record criminal actions of passengers.
"Event recorders are used by companies with vehicle fleets in a number of different industries, including taxicab, bus, limousine, and motor coach operators; utility, telecommunication, package delivery, and distribution companies; government agencies; and even consumer vehicles," stated Stanton E. Ross, Chief Executive Officer of Digital Ally, Inc. "Uses of such recorders include driver training, personal protection and monitoring, protection against liability and workman's compensation claims, and personal documentation of events."
As a leader in digital in-car video systems for the law enforcement industry, Digital Ally utilized the same design and technology parameters for its DVM-250 event recorder, which has been developed for the commercial transportation industry. The DVM-250 is completely integrated into a rearview mirror and can therefore be easily installed in any type of vehicle by simply removing the existing mirror and installing the DVM-250 in its place. This allows the DVM-250 to be integrated with modern vehicle interiors without taking up space that might cause a hazard or detract from the desired atmosphere inside the vehicle.
The DVM-250 utilizes solid state memory, the most durable, vibration-proof and reliable medium for mobile video documentation. The system features an integrated GPS receiver and antenna, microphone, and forward and passenger-facing cameras; simultaneous dual-camera recording; customizable automatic record triggers; pre-event recording; D1 (720x480) high resolution video recording at 30 frames per second; metadata recording, including device serial number, date, time, vehicle speed, triggers and GPS coordinates; 16GB internal solid state memory or optional 8GB-32GB external SD memory cards; authenticity and security, including proprietary watermarking, disabling the USB port if using wireless, and SD card access door lock; video management software, which also provides easy configuration of settings and parameters. The DVM-250Plus model also includes a 3rd camera (usually a backup camera), monitor integrated behind the mirror glass to remain invisible while not in use, and the Interface Box for additional automatic record triggers.
About Digital Ally, Inc.
Digital Ally provides a complete line of digital in-car video systems integrated into a rear-view mirror; a waterproof digital video system that is modular to fit motorcycles, boats, or any other motorized vehicle; compact video system that may be worn or mounted; digital video flashlight; thermal imaging camera; and LIDAR handheld speed enforcement gun. For more information, contact Digital Ally at 800-440-4947, sales@digitalallyinc.com or visit www.digitalallyinc.com.