IAFC announces roadway safety as theme for 2020 Safety Stand Down
Agencies are encouraged to suspend non-emergency activities for a week to focus training and education on roadway hazards
---
By Laura French
CHANTILLY, Va. — The International Association of Fire Chiefs (IAFC) Safety, Health and Survival Section has announced the theme of this year's Safety Stand Down is "Building a Superhighway to Safety – Protecting our Responders on Roadways."
Agencies will be encouraged to suspend all non-emergency activities during the week of June 14-20 to focus on training and education related to the hazards first responders face while performing their duties on roadways.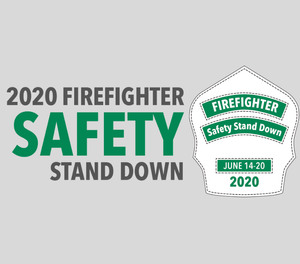 "Operating in roadways during an emergency incident is one of the most treacherous threats that first responders encounter on the job," the IAFC said in a press release.  "This important initiative encourages everyone to refresh their safety techniques and learn new skills based on current research, nationally recognized best practices and a growing number of distracted drivers on streets and highways."
Information, training resources and videos will be available on the Safety Stand Down website.
The Safety Stand Down is co-hosted by the National Volunteer Fire Council (NVFC) and the NFPA. The NFPA will be hosting an online quiz related to this year's theme; those who complete the quiz will be entered into a sweepstakes to receive a commemorative Safety Stand Down challenge coin.