A brief history of the fire service: From ancient equipment to modern technology
Firefighters must be students of history to appreciate the evolution of the fire service and its impact on current fire tactics
---
To know the history of the fire service is to appreciate its traditions and the legacy of service and commitment associated with the job of a firefighter.
For newer firefighters, the progress you are witnessing now – and that has been exhibited throughout our history – is a result of the demand to protect an ever-expanding society. Specifically, as societies grew increasingly large and complex, structure fires became a major priority affecting the population growth and the advancement of commerce and industry. The politics and profit of big business accelerated the expansion of fire departments throughout Europe and the United States.
But regardless of the driving forces behind the fire service's evolution, we can see that the history of the fire service reflects the dedication of those who came before us. Firefighters have always been accountable to protect life, property and the environment in which they live, and our past reflects this attitude.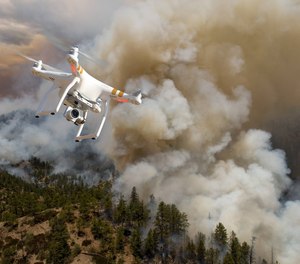 I encourage all firefighters to study fire service history, its progress, nomenclature, and the evolution of policies and procedures guiding it today. This is how we learn. This is how we evolve. This is how we thrive as firefighters.
EARLY FIRE BRIGADES
Although the first evidence of firefighting equipment dates back to a portable water pump found in the ruins of ancient Egypt, the first organized fire service we know of began in Rome under the rule of Augustus Caesar over 2,000 years ago.
Over 500 slaves known as the "vigilant corps" were dispatched every night throughout the city. Keeping watch for fires and crime, they were given badges to identify them to the guards who were tasked with killing runaway slaves.
In AD 60, under Emperor Nero, this protection service, now provided by noblemen, became one of profit. Building owners and shopkeepers had the choice of paying for suppression or selling the ruined structure after it burned. If the tenants agreed to terms, buckets would be passed along from the nearest water supply to the fire.
This rudimentary system of fire brigades kept Rome safe until AD 64 when two-thirds of Rome was destroyed by fire. Legend has it that "Rome burned while Nero fiddled."
Rome's invasion of Britain during this same period brought with it the concept of fire brigades. Unfortunately, the next few centuries saw organized fire suppression decline as towns and cities throughout Europe fell to various conquering nations.
It wasn't until the 1600s that England had finally rebuilt and advanced as a nation, resulting in the resurrection of its fire suppression capabilities with the formation of numerous fire companies throughout the land.
EUROPE'S ADVANCEMENTS
Other parts of Europe followed this pattern of organized firefighters and bucket brigades with a critical advancement of the first fully dedicated fire engine. By the 17th century, manual pumps were replaced with suction-and-force pumps pulled by a team of horses. Newly invented flexible leather hose with brass couplings were added to the engine, allowing for greater range of water.
Saving structures was seen as a profit incentive for insurance companies. Sponsoring fire
brigades and saving only buildings insured and marked by them was a moneymaking combination allowing for the growth of the fire service and increased protection for communities.
While none of these advancements could stop the Great Fire of London in 1666, it was clear that a new template for firefighting in the new world had emerged.
18th-CENTURY AMERICAN FIRE SERVICE
In America, much of the credit for creating the first volunteer fire department, later to become the Union Fire Company, is given to Benjamin Franklin. Starting in 1736 in Philadelphia, fire "clubs" or co-ops were organized to protect the homes of the volunteers themselves. As in ancient times, fire watchers roamed the streets of New England and sounded the alarm with large wooden rattles to bring together the bucket brigades needed for extinguishment.
As advances in firefighting equipment made their way to the shores of America, so did the demand for better services. As in Europe, insurance companies supported local fire brigades who in turn protected insured buildings. Marked by metal badges indicating their insurance provider, these buildings became the object of competition by neighboring fire departments. While the first ladder thrown onto a burning building was considered grounds for possession, much of the fireground was relegated to arguments and fights before extinguishment was initiated.
[Read next: Remembering the legacy of the National Board of Fire Underwriters]
INDUSTRIAL REVOLUTION FIRE SERVICE
By the 1900s, it became evident that such powerful private entities and their associated fire departments would need to be overseen by the government and not big business. As a result, America entered the manufacturing age of career and volunteer professional fire departments supported by municipal and district partnerships.
During this great industrial revolution, the fire service benefited from countless advances in equipment and operations. The internal combustion engine, the electric pump, call boxes and geographic addressing aided fire departments in their sworn duty to protect life and property.
This rapid growth in population, business and industry was not without its consequences. Instead of wood, wool and cotton as fuels, firefighters were faced with new building materials like steel, aluminum, nylon and artificial rubber.
[Learn more: Fire apparatus pumps: A short history … and beyond]
THE MODERN FIRE SERVICE
The 21st century has seen the creation of new and increased hazardous fire conditions. Steel and nylon are being replaced by plastics, polymers and their phosgene and hydrogen sulfide gases. Farms and ranches are being replaced by urban sprawl and light industry. Villages and towns are now cities and metropolitan districts.
Today, instead of steam pumpers drawn by horses, there are diesel-driven engines with dual-stage pumps capable of delivering over 1,500 gpm to the fire. Rubber boots and leather helmets have been replaced by vapor barriers under fire-resistive coats and composite helmets compatible with SCBA. Fires are located by infrared cameras, not hooks and ladders, and size-up can be conducted with drones. Soon we will extinguish fires by light particles and sound waves.
[Bonus resource: Hooks and history: How pike poles came to be a firefighter's most trusted tool]
Today, firefighting is viewed more as a formal career, much like law, medicine and corporate business. As society grows in its need for sophisticated social services, so too does the demand for greater levels of professionalism by those tasked to respond. This means you as a firefighter, volunteer or paid.
Increased community expectations and a heightened awareness of the threats, dangers and disasters of daily living require a measured ability to effectively apply an increasing body of knowledge and skills to an entire range of emergencies. This is your responsibility as a professional.
As a firefighter it is necessary to study at all levels of training – local, state and federal. More importantly, it is essential to continue your training even after certifications have been achieved. Repetition of any skills-based training will make you better, faster and safer the next time you need it. Such ongoing training gives firefighters the confidence and protection of tangible accountability while fire departments confront the challenges of an ever-changing world stage of events.