HFUSA launches US-based firefighting trade show event
The five-day event will highlight the latest strategies and operations, cutting edge technology and advances in safety
---
By FireRescue1 Staff
CHICAGO — Hannover Fairs USA (HFUSA) officials are launching INTERSCHUTZ USA, a tradeshow event that will focus on the North American industry of firefighting safety and equipment, on Oct. 13-17, 2020, in Philadelphia.
The five-day event is scheduled to take place at the Pennsylvania Convention Center in Philadelphia to showcase and meet the needs of modern fire services. It will highlight the latest strategy and operations, cutting edge technology and safety advances.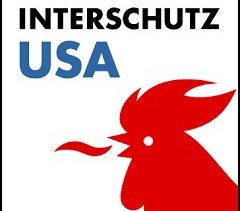 The event targets U.S. fire and EMS personnel by offering attendees social and family events. The Philadelphia Fire Department will also demonstrate advances made in fire service technology and tactics.
"The U.S. fire service has tremendous respect for the INTERSCHUTZ brand and its size and scope. Many of the industry representatives we have been meeting with are incredibly enthusiastic about the launch of the show in America," Larry Turner, president and CEO of HFUSA, said. "This is an exciting time for all of us at Hannover Fairs USA as we move forward with our latest event launch."