What should all firefighters carry with them?
A 10-year firefighter-EMT veteran gives his opinion on what firefighters should carry with them and why
---
Every firefighter carries different tools and eqipment with them based on their role and specific jurisdisction needs.
A user on Quora recently asked, "What should all firefighters carry with them, and why?" A few answers stood out to us, especially one by firefighter-EMT Dave Lang. You can read his reply below: 
In my opinion, there are a couple of things that every firefighter should have.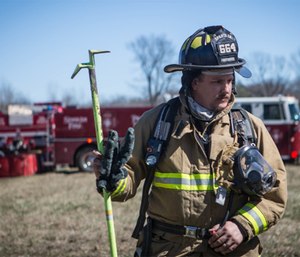 You should have examination gloves — at least two pairs of different colors and extra for your buddies is always wise. You should also have a back up, intrinsically safe LED flashlight, a lock back knife, heavy duty webbing, a wax pencil and least two door chocks.
Every firefighter will put those to use regularly.
Two other essential pieces are earplugs and dust masks. I always carry spares, too.
The fireground can be loud and some good earplugs will help protect your ears over a long career. Particularly when working near pumps, power tools or simply when you can't get the alarm to shut off.
For dust masks, a smart firefighter should still be wary of respiratory protection.
We are regularly exposed to some nasty stuff. And there is nothing macho about eating smoke and dust when you don't need to.
Keep some dust masks on you and use them.
As for my gear?
1. Streamlight flashlight, chocks and medical gloves.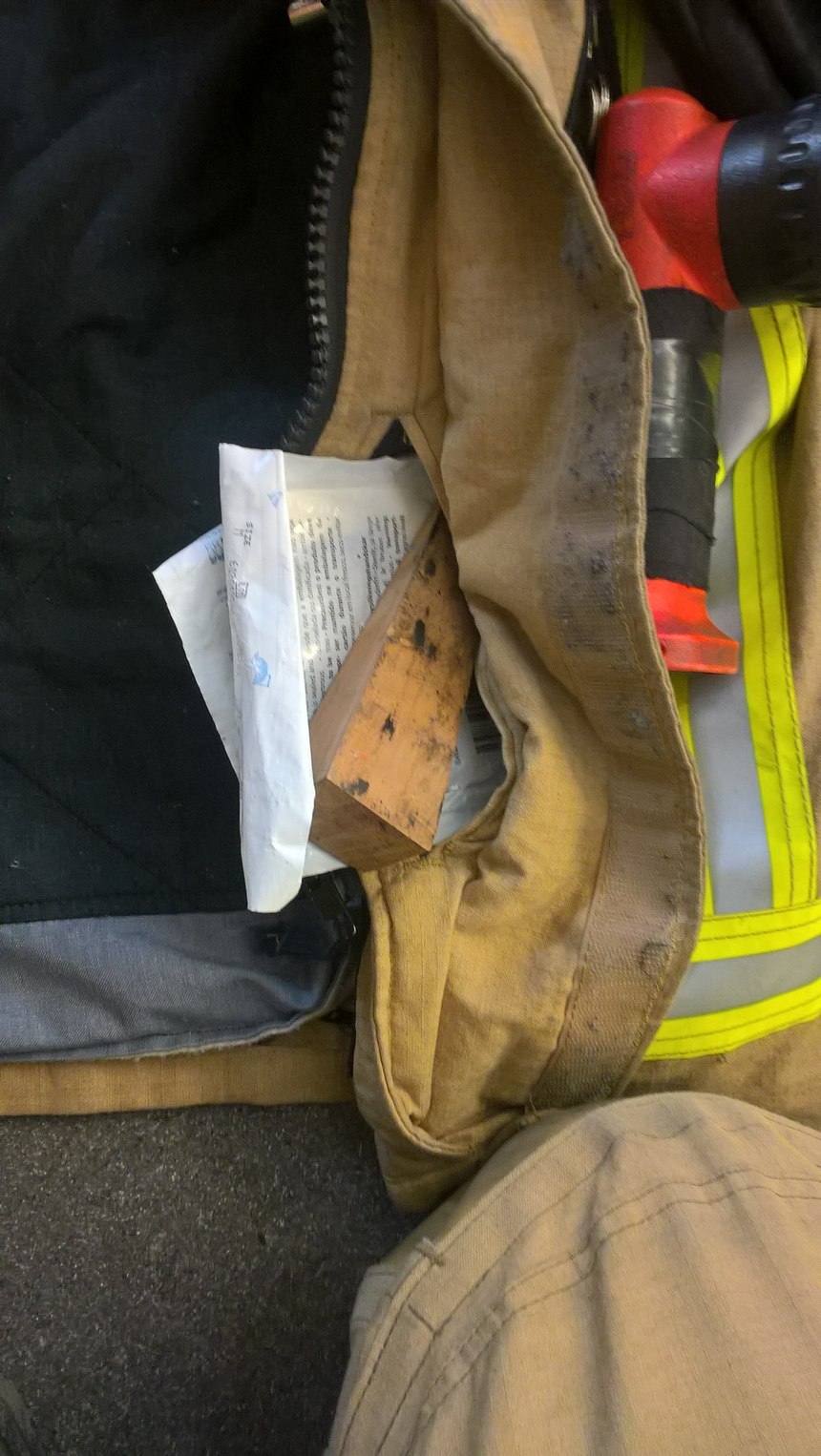 2. DSU key, gas keys, a five drop key, biting gauge, shove knife and a shopping trolley token.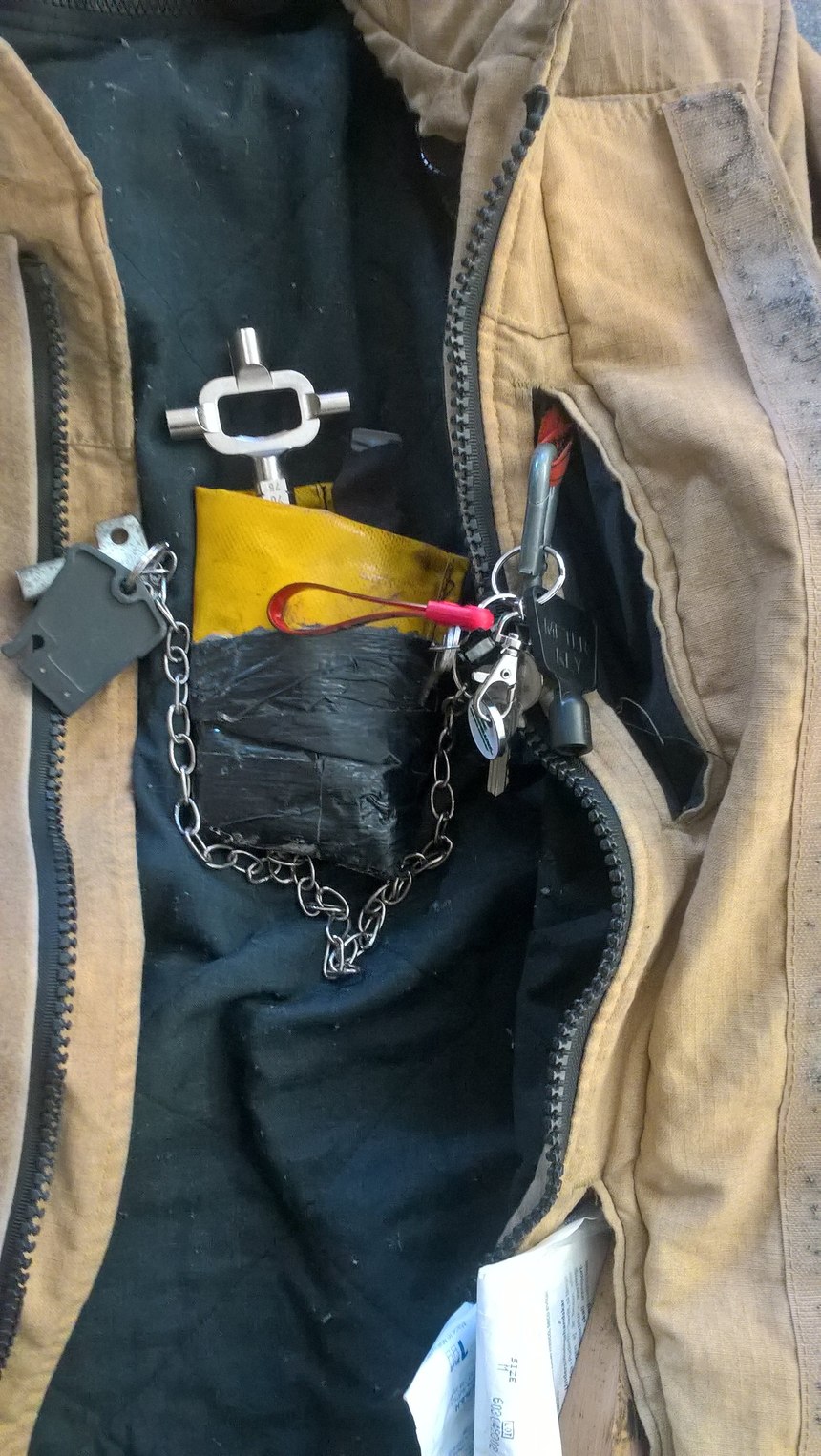 3. Dust masks, radio, flash hood, beanie hat (for winter).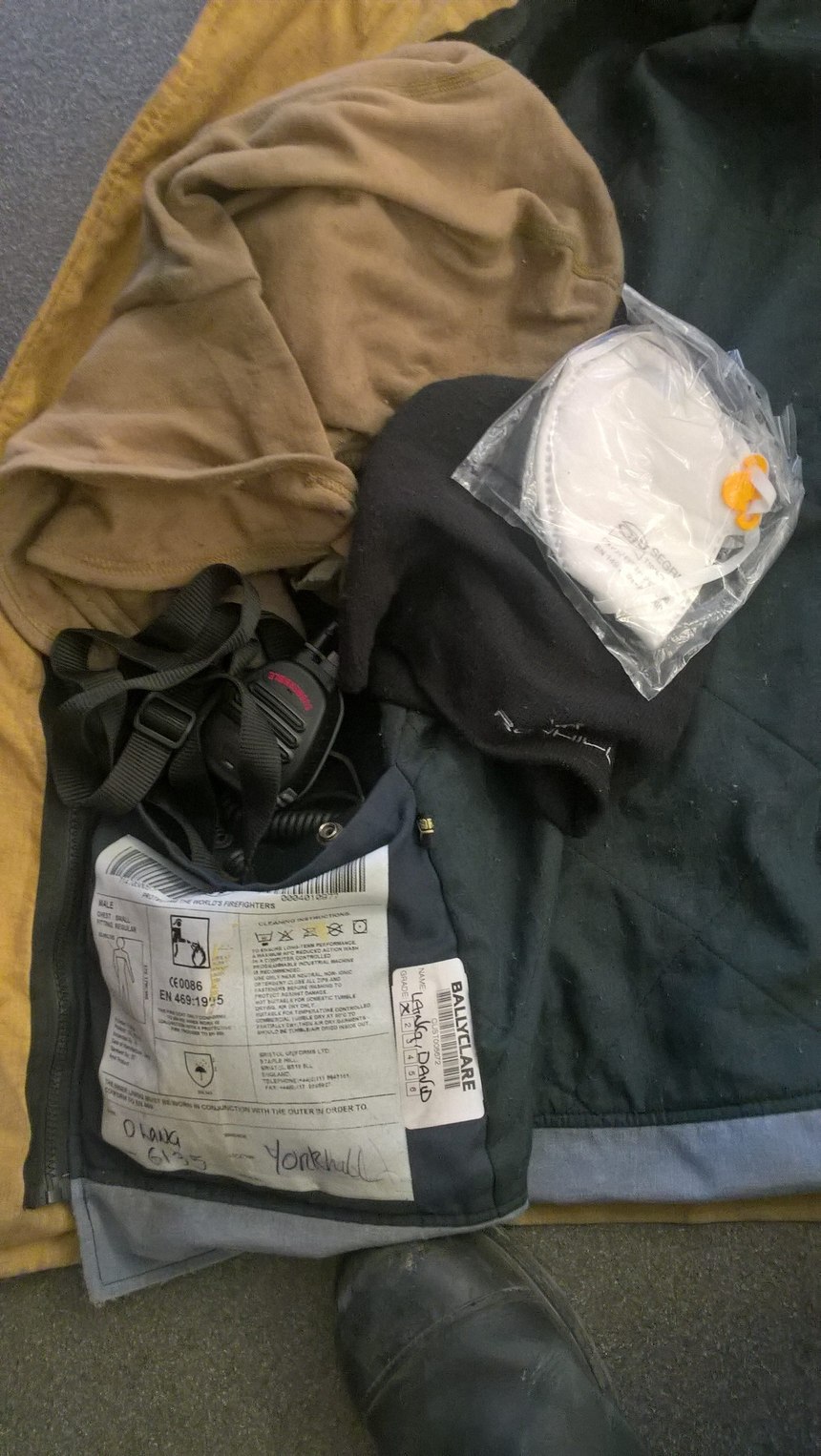 4. Tubular webbing, crosslayed behind my kneepad.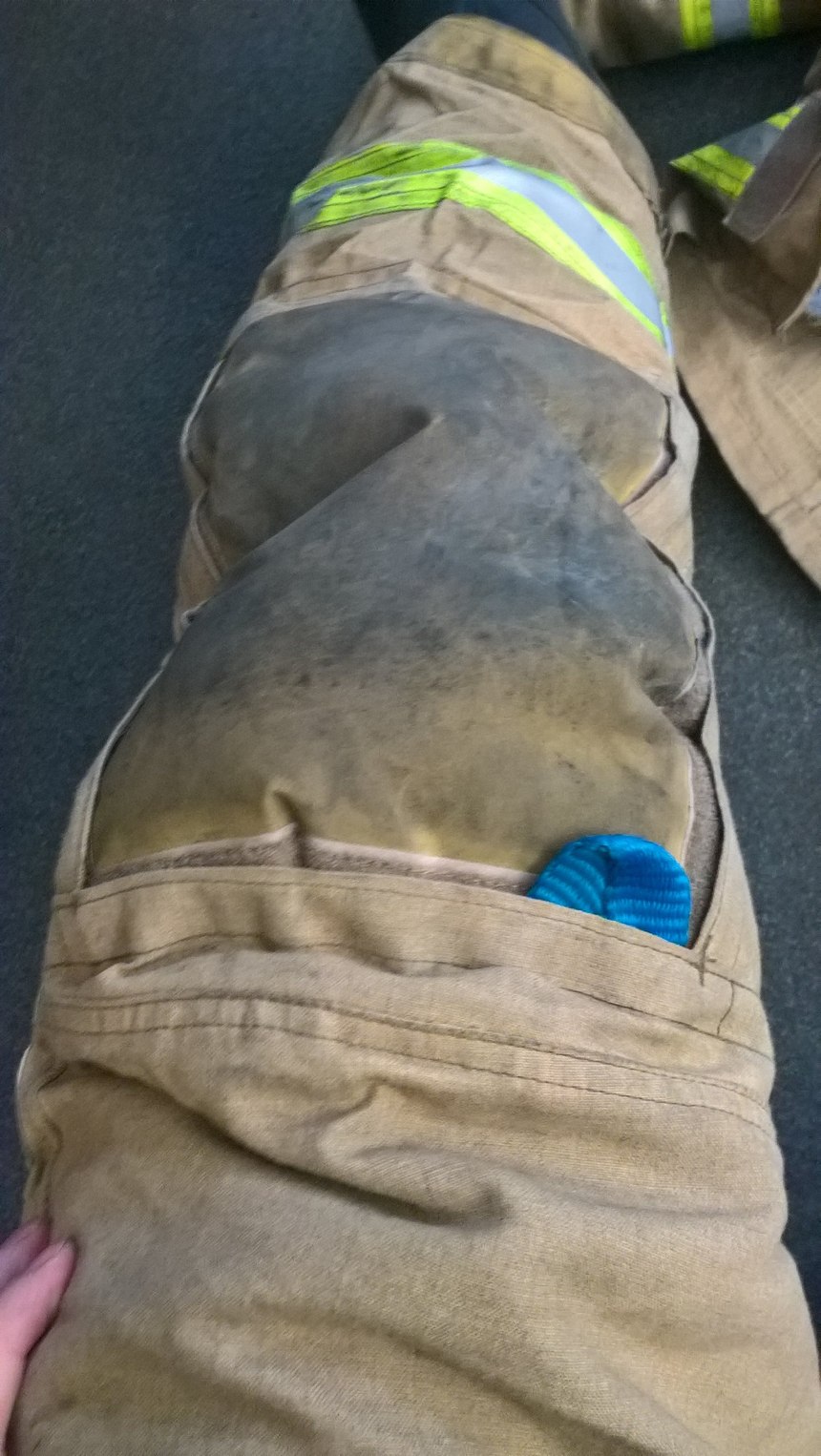 5. A tactical bag.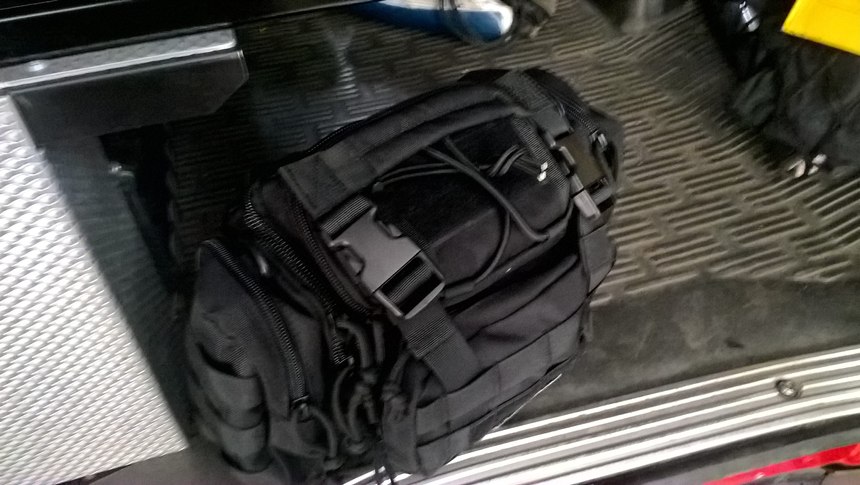 This has a set of extrication gloves, a hammer drill, a set of spanners, more chocks, nitrile gloves and dust masks. A K-tool, non marring wedge, inflatable wedge, teabags, coffee sachets and an emergency chocolate bar.
Loads of stuff. Primarily for forcing and securing locks in non-emergency scenarios, but also some other handy things. I don't carry this everywhere, and has little use at a fire but it's great for special service calls.