Wis. firefighters improve fitness with sports science help from Mayo Clinic
The medical team uses a technology-enabled system to help La Crosse crewmembers tailor their workouts
---
By Emily Pyrek
La Crosse Tribune
La CROSSE, Wis. — A sports science collaboration between Mayo Clinic Health System and the La Crosse Fire Department is yielding results, with firefighters implementing new exercises and practices to improve their strength and stamina.
Six months ago, the clinic's sports medicine team introduced Fusionetics to the fire department, an evidence-based, technology-enabled performance healthcare system that tests, scores and helps create a personalized training routine. Several years in the making, the program uses 2D motion capturing to tabulate a movement efficiency score for each exercise. Mayo uses the findings to help firefighters tailor their workouts to improve mobility, speed and breathing efficiency while reducing the risk of injury. As cardiovascular disease is prevalent among firefighters, increasing fitness levels is crucial in sustaining a healthy workforce.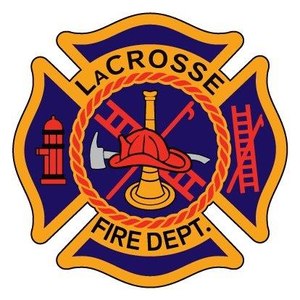 "We're tracking everything we are doing to see what works and what doesn't, evaluating that and getting feedback from the fire department to make sure we are doing what we can to best optimize this and improve their fitness," said Mayo Clinic Health System Sports Medicine Department chair Dr. Jake Erickson.
Mayo athletic trainer Joel Luedke has worked closely with the firefighters to take measurements during standard daily exercise routines. Using the results, the Mayo team creates a personalized workout routine for each firefighter, which is uploaded to an app for them to access.
"The actual direction from professionals has been the biggest help," said fire department Capt. Adam Markert. "In the past you just randomly were trying to better yourself, and with Mayo, we can actually use that (expertise) to become more efficient and proficient at our jobs and physically be able to recover more quickly."
The data has helped Markert recognize the need to improve his flexibility and mobility.
"It was never a focus in my life before and now it is," he said. "I can feel better and score better on the testing that they've done."
The program also uses force plates to evaluate the ground reaction forces exerted by the body while performing a particular act, which yielded some surprising data, Mayo athletic trainer Joel Luedke said.
"When we looked at some of their strength development, we thought there would be a little more correlation with the movement stuff we've done with them," says Luedke. "That really shows us we need to train for both movement and strength development, focusing on both because one doesn't necessarily take care of the other."
Further gleaned was a difference in the force production between legs, which highlights the importance of single leg exercises to create the balance necessary for injury prevention.
Mayo last year also evaluated the fire team's performance in an air management course, during which full protective gear and a breathing apparatus are worn while completing a strenuous session of mock body drags, hose line advances, ladder raises, hoists, stair climbs and more.
"We (sought to) quantify, what are the physiological demands of some of the firefighter activities that they engage in?" sports medicine specialist and researcher Dr. Andrew Jagim said. "Firefighting is a very physically demanding profession, and during the specific obstacle course they do, their heart rates were at near maximum (for the duration)."
The Mayo team donned the gear and put themselves through the part of the air management course "to literally feel what they feel, and that did dramatically change how we approached designing our fitness programs once we had a better feeling of what they did," Erickson said. "The heart and lungs were things we realized needed to be trained specifically."
The air management course data revealed younger and smaller people, or those with a BMI of 25 or less, had superior performance and air ventilation efficiency ratings. Mayo will conduct a second evaluation next month.
"This profession also requires strength," Markert said. "So what we are looking at next is how we can balance the ones that are smaller and may last longer and with the ones that are larger, with larger lungs, and meet in the middle so we're not having to exit fire scenes and emergency scenes early because someone is out of air or tired out."
While currently a pilot program, the clinic aims to expand it to other fire departments in the area and beyond, including volunteer departments and those in larger or smaller cities, to see if the data follows the same trend. The program may grow to look at nutrition and supplement strategies, Jagim said, and the Mayo team has applied for a grant to conduct sleep evaluations.
"This would allow us to track their sleep habit patterns to see how much their sleep is disrupted when they are on call," Jagim said. "And if that is in fact the case, are there certain strategies we can implement to mitigate some of those effects of sleep deprivation because that can take a toll on their health long term."
___
(c)2023 the La Crosse Tribune (La Crosse, Wis.)
Visit the La Crosse Tribune (La Crosse, Wis.) at www.lacrossetribune.com
Distributed by Tribune Content Agency, LLC.
McClatchy-Tribune News Service