A jolly sight: From the Midwest to Greece, fire departments display holiday cheer
It's that time of year when fire departments across the globe engage in a different kind of light display; send us a snapshot of your holiday decorations!
---
From over-the-top station light displays to a simple tree wrapped in a hose, fire departments across the world are showing their holiday spirit.
Check out these thoughtful displays of cheer and send in a snapshot of your department's setup for us to include to editor@firerescue1.com.
san francisco FD STATION 35 (Pier 22½)
San Francisco Station 35 has some extra "decor" with the backdrop of the Bay Bridge lights and the Embarcadero holiday lighting and. [Read more about San Francisco's famed "floating fire station": A look at SFFD's first-of-its-kind Fireboat Station No. 35]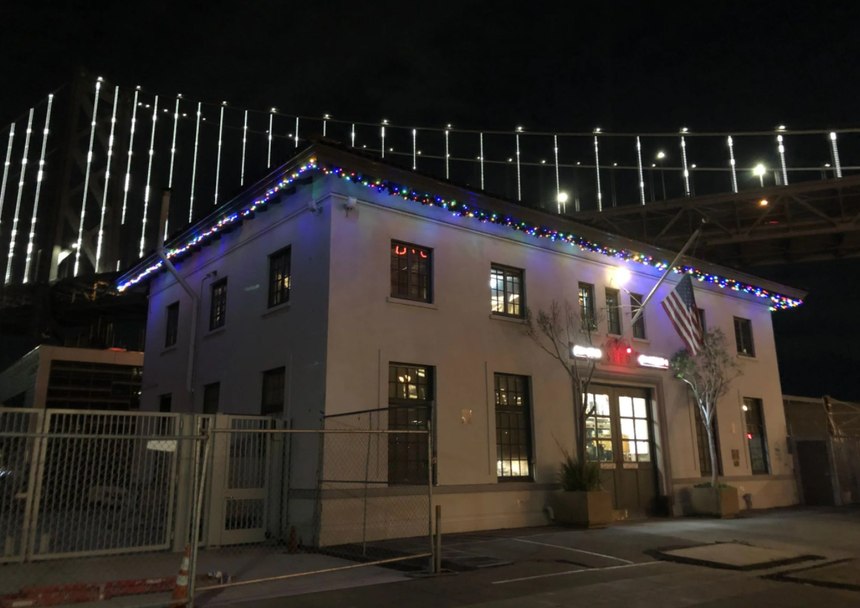 Cambridge (Mass.) Fire Department
The headquarters for the Cambridge Fire Department went all out for the holidays this year, featuring Engine 1, Ladder 1 and Engine 6.
#Tradition: The traditional Christmas/Holiday display looks great in a night view at Fire Headquarters. The apparatus of the current headquarters companies, Engine 1, Ladder 1, & Engine 6 is on display.
TY to group 2 for the installation.
- photo by FF Doug Boudrow (Engine 1) pic.twitter.com/80yRXUOaq1

— Cambridge Fire Dept. (@CambridgeMAFire) December 4, 2021
Boston Fire Department
The department thanked city facilities for assisting in the setup of a gorgeously decorated tree outside the BFD headquarters.
Bluefield (Va.) Fire Department
Wrapped in a hose and fireline tape, with a helmet topper, this fire service-themed tree is truly a showstopper.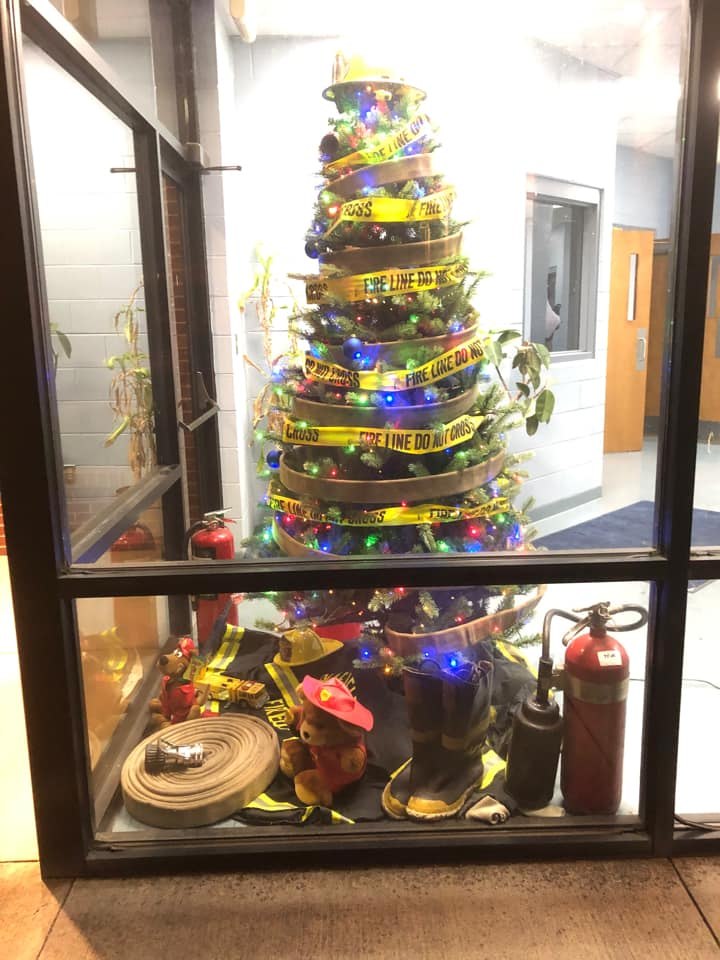 Kennebecasis Valley Fire Department, Canada
If you look closely, you can see that Kennebecasis Valley firefighters decorated their station's tree using gear as ornaments. Nice touch!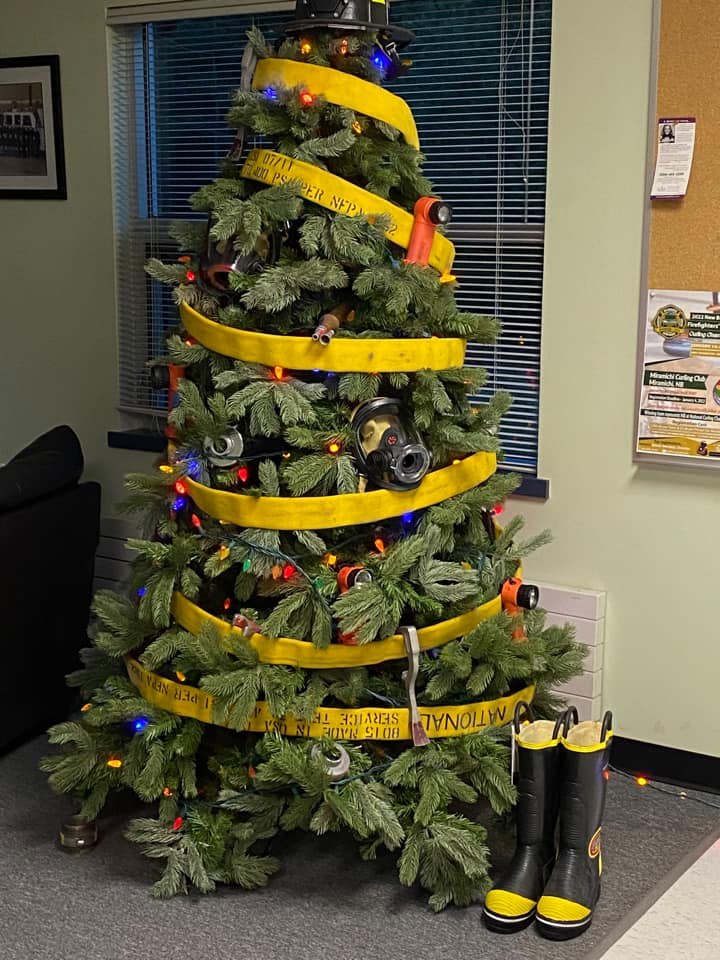 Kalamata Fire Department, Greece
This unique fire helmet tree was submitted on behalf of the Kalamata Fire Department, located in Greece.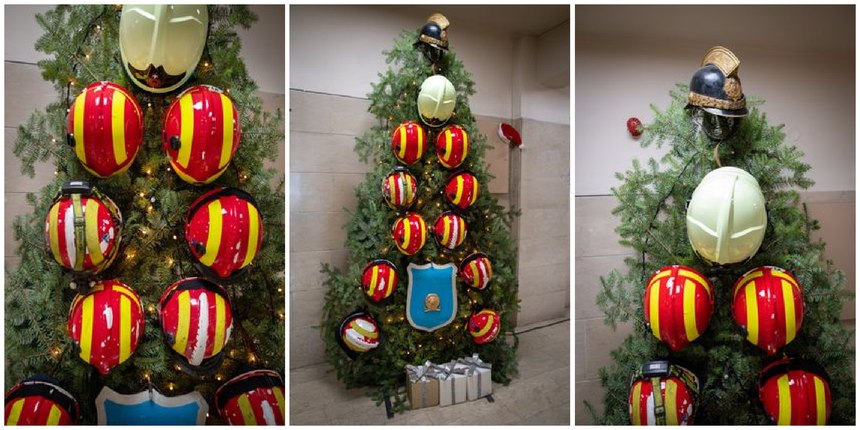 Memphis (Tenn.) Fire Department
Memphis Fire Department's Station 11 is decked out for the holidays; each bay door is lit up from top to bottom.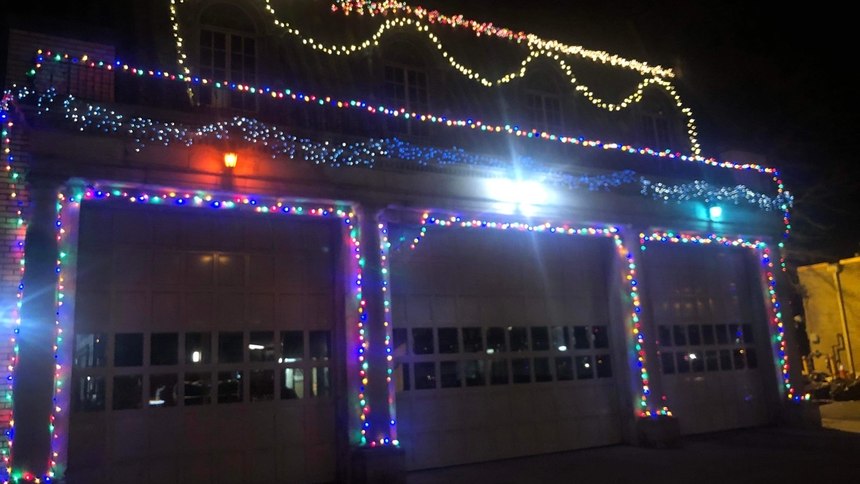 Helena (Ala.) Fire Department
The Christmas-tree-firefighter is one of our favorite uses of service gear. Nice job, Station 2!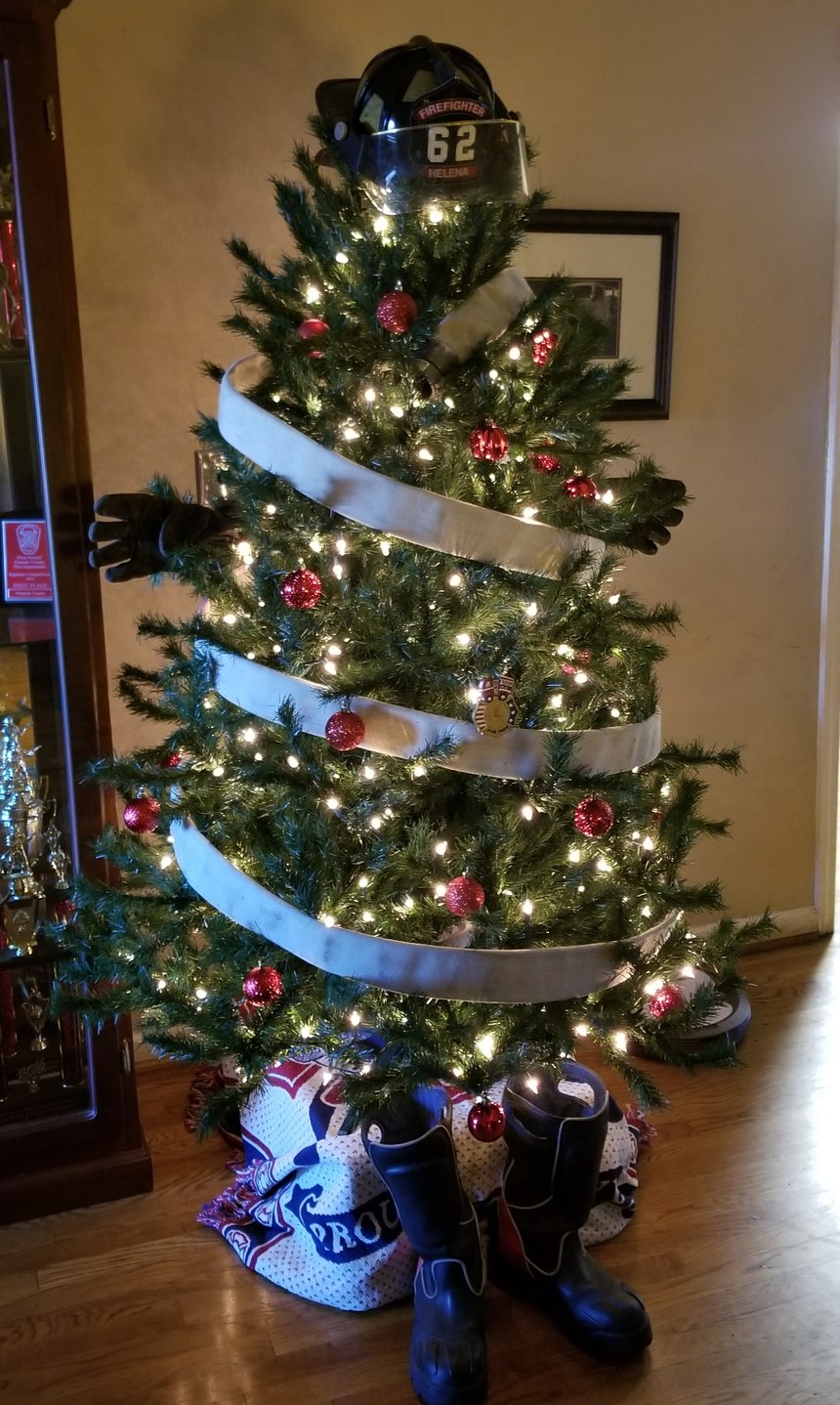 Antarctic Fire Department
From the bottom of the globe is this unique tree and wreath from the Antarctic Fire Department at McMurdo Station Antarctica.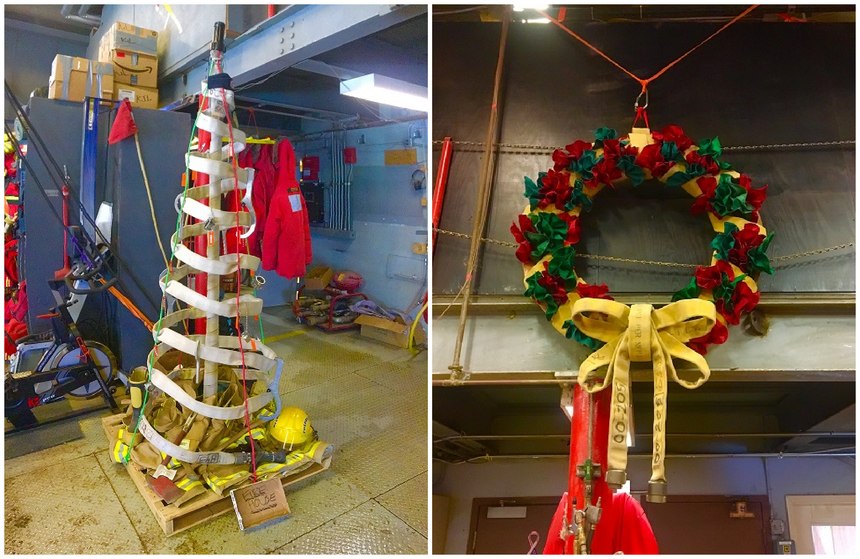 Weeksville Station 5
Weeksville Station 5 in Pasquotank County, N.C., has festive lights all around the station and an American flag light display out front as well.

Carver (Mass.) Fire Department
A gorgeous red and green display from CFD Station 1!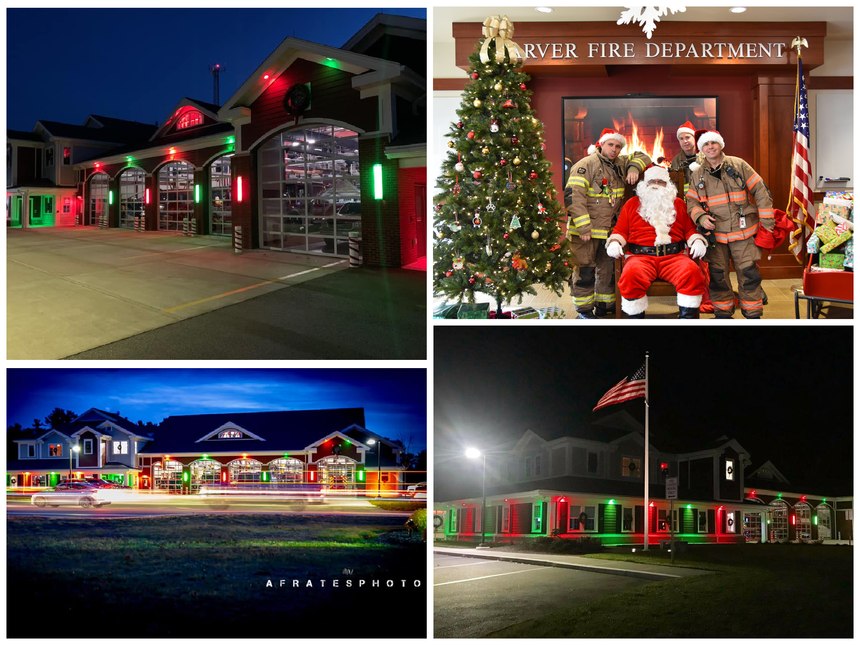 Have a holiday display you'd like us to include? Send your photos to editor@firerescue1.com or in a Facebook message and please include your department's name and state/country.